Magical world of mailboxes
Several months ago, I made mention of seeing Franklin D. Roosevelt's Roto-Gage accessory during a visit to Disney World's Magic Kingdom in Orlando, Florida, with my wife. It was a pleasant surprise to find this piece of philatelic lore on display.
I was also impressed by the number and variety of mailboxes on the two Disney properties we visited. Leave it to a stamp collector to find such things interesting, I suppose. Here are the highlights.
Magic Kingdom
Disney's Magic Kingdom is so full of colors and sounds that I wasn't necessarily even looking for mailboxes, but this one on Main Street was too cool to pass up.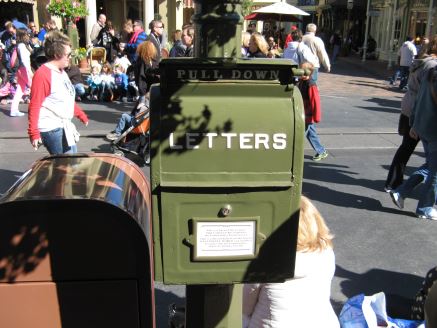 According to the placard pictured below, Disney staff collect any mail deposited in the box, which is on loan from the U.S. Postal Service, and make sure it reaches the regular mailstream.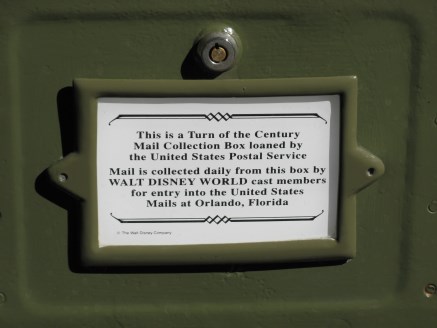 Unfortunately, I had no stamps with me—an oversight that I'll have to ensure doesn't happen again—so I couldn't test the service.
Hollywood Studios
During our visit to Hollywood Studios the next day, mailboxes seemed to be in even greater supply. We spotted a deep blue example with the old U.S. Mail logo on the side, and a two-tone red and blue piece that also said U.S. Mail in sans-serif font without any logo at all.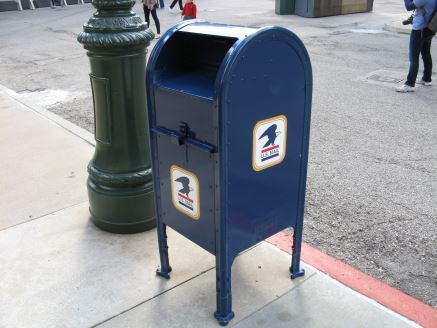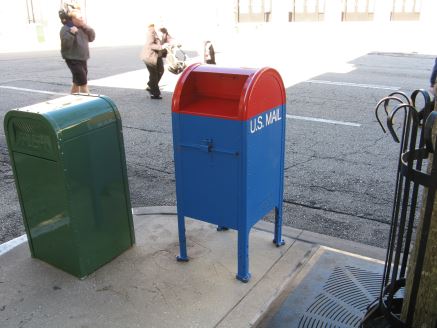 Both of these mailboxes were in an area designed to look like a movie set. Given that the "buildings" along this street were fake with non-opening doors, it only makes sense that the boxes would be, too.
Finally, we saw this drab olive beauty.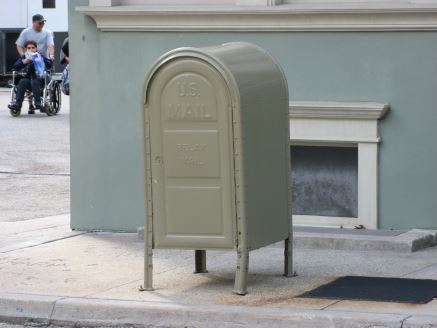 This box with "U.S. Mail" and "Relay Mail" on the side is not a mailbox you would put a letter in even if it was functional. As noted by Karina Chapman in her blog post titled "Relay Mail boxes: US postal history found on a walk in town," mail carriers in the city use drab-colored relay mailboxes like these to temporarily store letters and packages, either so they don't have to lug around everything on their route, or so another carrier who's coming along can help distribute it. These boxes are apparently becoming less and less common, which made seeing one a special treat.
Conclusion
I was not expecting to see such a wide sampling of mailboxes at Disney World, and who knows—I may have missed a few. Still, it was definitely a philatelic treat in an unexpected location.