Purgatory Post depicts Blanding's turtle on WLPD stamp
World Local Post Day 2023 took place on January 30, but at least one WLPD stamp was officially issued a little over a week after that date.
New Hampshire's Purgatory Post on February 7 issued a 23-sola stamp picturing a Blanding's turtle (Emydoidea blandingii). The endangered species is native to portions of Canada and the United States including New Hampshire, and its shell can grow up to 10 inches long.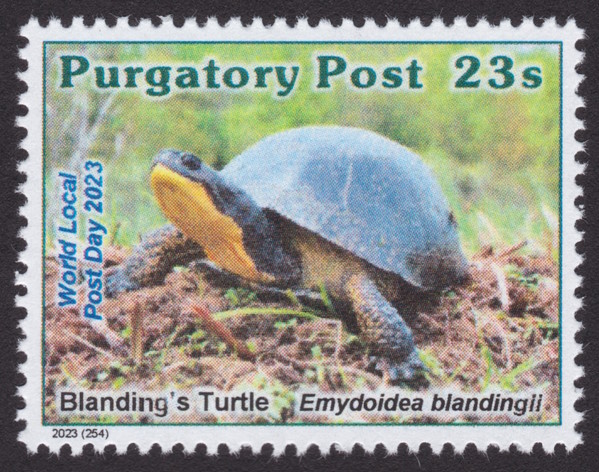 "It's one of the few species on the New Hampshire endangered list, and has been seen not too far from my house," writes Purgatory Post operator Scott A.
The theme for World Local Post Day this year was local flora and fauna, which makes the Blanding's turtle a most relevant selection for Purgatory Post.