Saluting Admiral Burke
John L. recently sent this lovely cover honoring the late Admiral Arleigh Burke: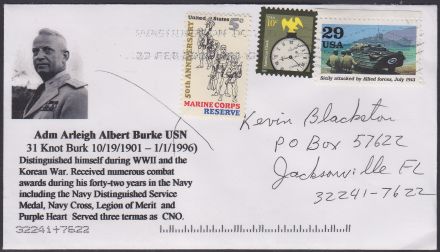 Admiral Burke is one of four distinguished military members recently commemorated on a set of U.S. stamps, and this is a nice adjunct to that issue.
John also sent a donation, which will help pay for Web site hosting. Thank you, John!