Purgatory Post commemorates Perseverance Mars rover
New Hampshire-based Purgatory Post on March 2 commemorated Perseverance, the Mars 2020 rover that landed on the Red Planet on February 18, with the issuance of a new 4-sola stamp picturing the rover.
The 4-sola stamp was issued in miniature sheets of four.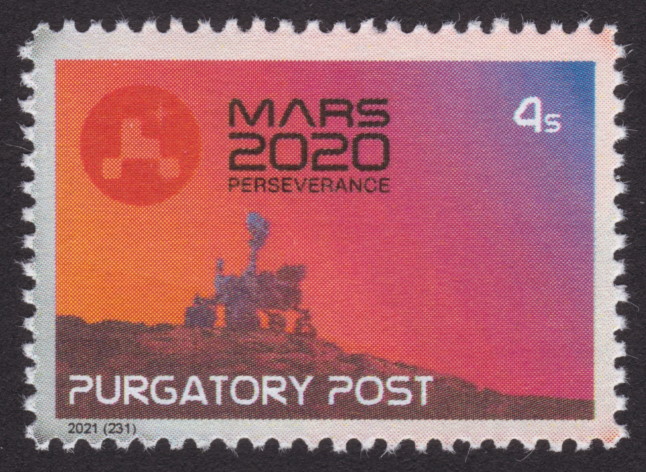 Perseverance has several tasks including checking for evidence of past life on Mars, running tests in preparation for potential future crewed missions to Mars, and collecting rock and soil samples.
I think Purgatory Post operator Scott A. did a very nice job with this stamp. The color certainly evokes thoughts of Mars, and the font selection fits well on the stamp, too.
Scott tells me that with various spaceflight anniversaries plus other planned missions this year, collectors can expect additional space-themed stamps from Purgatory Post in 2021.