Philosateleian Post wedding anniversary FDC arrives
Last Friday was the first day of issue for Philosateleian Post's new stamp commemorating Sarah's and my 10th wedding anniversary, and the first day cover that I mailed to myself showed up in my post office box by Monday.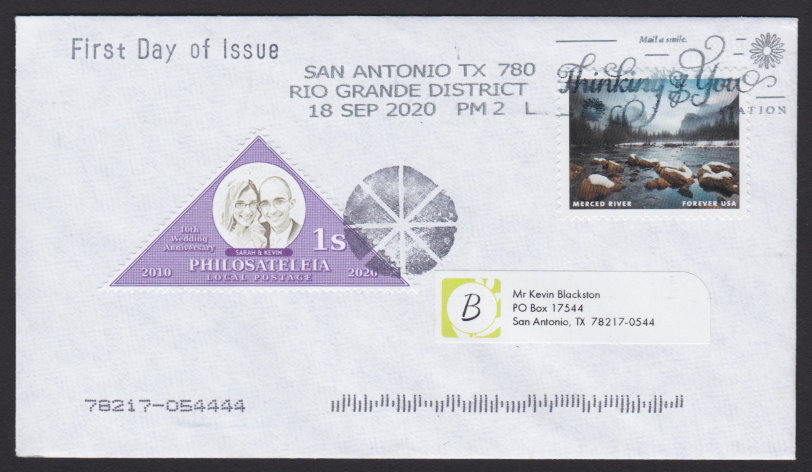 I've noticed that a lot of stamps with water-activated gum, both my own creations and older United States stamps used for postage in recent months, end up seriously scraped or scuffed, sometimes with a little scroll of paper hanging off the side; I presume something in the mail processing equipment is doing the damage. In this case, however, the only obvious damage was a tiny scrape near the upper point of the triangle, so I'll count that as a win.
Also of note here is the surprising legibility of the postmark cancelling the Merced River stamp that I used to pay postage. Linn's recently reported that mail processing centers around the United States began using new cancellation printers this month, and it looks like San Antonio must be one of them. In my opinion, it is a definite change for the better.