Product review: G&K Prince binder and dustcase
A few months ago, I was searching for a binder and dustcase to house my American Indian stamp collection. I don't have easy access to a local stamp shop where I could do a "hands-on" inspection, so I spent some time searching online for information about the various binder and dustcase combos available to me.
My main criteria were price and compatibility with stock pages I already own. Specifically, I wanted to stick with a three-ring binder system. After doing a good bit of research, I ended up purchasing G&K's "Prince" binder with matching dustcase in black.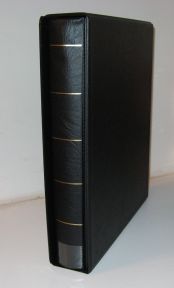 Let me note that this is not a paid review, nor did I get the product for free. I paid for it out of my own stamp budget.
Price
Although the Prince falls on the lower end of the price spectrum for binders with dustcases, it's not exactly an inexpensive item. I ordered from Subway Stamp Shop, paying roughly $30 plus shipping.
Specs
The dustcase itself is solid and fairly well constructed, if otherwise unremarkable. The color matches the binder, the outside of which is nicely padded and covered in imitation leather. To me, the binder feels like it could break if much pressure was applied, but I don't know that your average discount binder from an office supply store would fare any better.
A small plastic sleeve at the bottom of the binder on the outer edge will hold a small label identifying the binder's contents.
One interesting feature about the Prince binder is that it does not have the usual metal "tabs" at the top and bottom of the metal spine. Instead, you have to actually pull the rings open to insert or remove pages. This is nice because you don't have to risk damage to the corners of your pages due to contact with the tabs.
The binder measures 10¼×12¾ inches, which easily accomodates normal 8½×11 inch pages, and even sheets slightly wider than that. The binder is 1½ inches thick; Subway suggests a capacity of 40–50 sheets, but your mileage will vary based on the thickness of the paper or stock sheets you're placing in it.
Naturally, you're not going to fit full sheets of stamps into this, but that's not what it's designed for.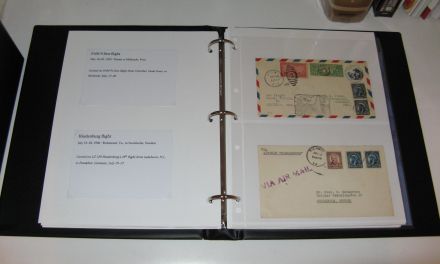 Conclusion
Overall, I'm satisfied with my purchase. I think the Prince binder is a bit on the pricey side considering what you get for your money. Nevertheless, there aren't a lot binders with dustcases on the market, and the Prince is less expensive than options available from other manufacturers.
Would I buy this item again? Yes, for a small collection that I feel needs the extra protection of a dustcover. For a larger collection of inexpensive stamps and covers, I'll probably stick with less expensive binders I can buy for a few dollars each.
Have you used the G&K Prince binder? What's your impression of it?