Cal Farley's Boys Ranch sends sunflower business reply envelope
Incredibly, this is my first post of July 2023. I've had a busy month with some work travel and am still catching up on a few things.
One of the items arriving in my mailbox over the past few weeks was a mailing containing a business reply envelope from Cal Farley's Boys Ranch. It has three preprinted copies of a stamp-sized design picturing sunflowers and, as you can see, a detachable reply form designed to be returned inside the envelope along with a donation.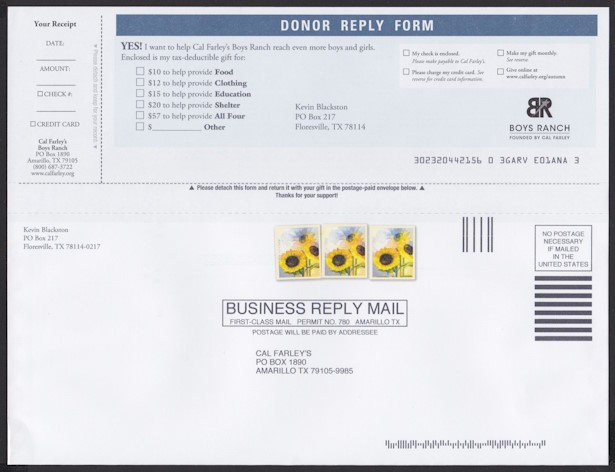 The flower design looks very familiar to me for some reason, but I've looked back through my previous blog posts regarding business reply envelopes of this sort and I can't find anything that matches. There are plenty of flowers, though, so maybe that alone is making me think I've seen the image previously.