More details about PSCS Local Post
I wrote a few weeks ago about the Philippine Stamp Collectors' Society's new PSCS Local Post, which began operating late last year. Since that time, I've learned some additional details about the operation.
Renato L. shares that Manila Local Post in the Philippines began operating on October 27, 2022, using provisional stamps denominated in pesos, while his own San Diego Local Post launched November 24, 2022, using provisional stamps denominated 60¢. Both of those concerns as well as an additional planned Angeles City Local Post are operating under the umbrella of PSCS Local Post.
The latest mailing I've received bears a large San Diego Local Post/PSCS Local Post seal or stamp on its front, and a strip of six Manila Local Post 1-peso stamps featuring the Rizal Monument in Manila, Philippines, on the reverse.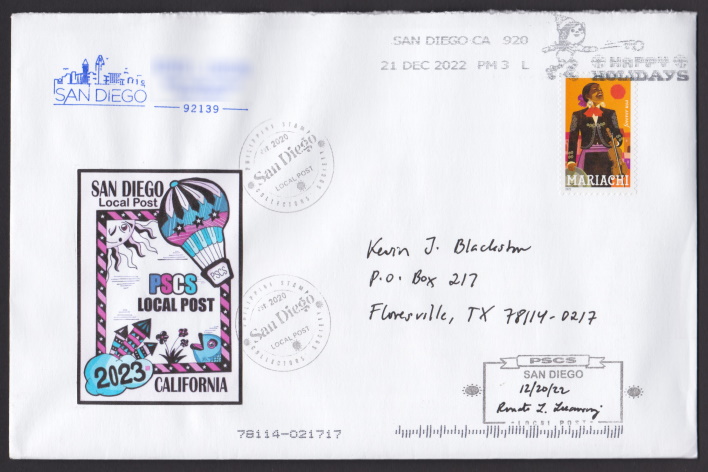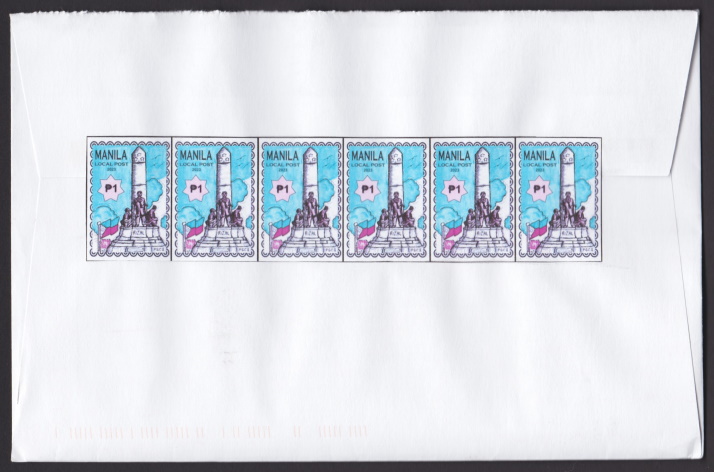 As a longtime local poster myself, I'm always happy to see other people getting involved in this particular slice of stamp collecting, and I think it's pretty neat that a society not dedicated to local post collecting specifically is encouraging such activities.