Purgatory Post remembers Queen Victoria, jazz greats
We're only a couple of months into 2015, but Purgatory Post's Scott A. has been a very busy local poster! Scott recently sent this cover bearing four of his newest stamps to me.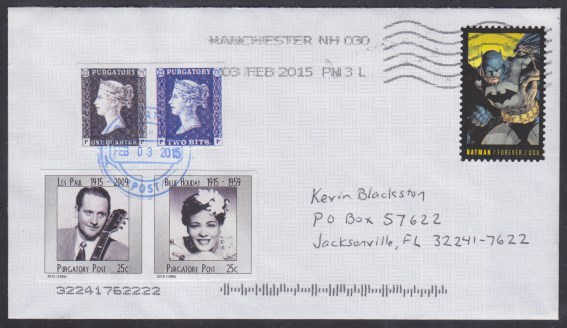 The top pair of stamps pay homage to the world's first postage stamps, Great Britain's Penny Black and Two-Penny Blue. Scott tells me he issued these a bit in advance of World Local Post Day, but his is the only stamp I've seen that recognizes the 175th anniversary of the Two-Penny Blue. Everyone else (including Philosateleian Post) focused exclusively on the Penny Black.
One interesting characteristic of these Purgatory Post stamps, which I'm calling the Quarter Black and Two-Bit Blue, is that they feature the year and issue number in the scroll work on along the sides of the stamps. At least one popular classic British issue had plate numbers in a similar location.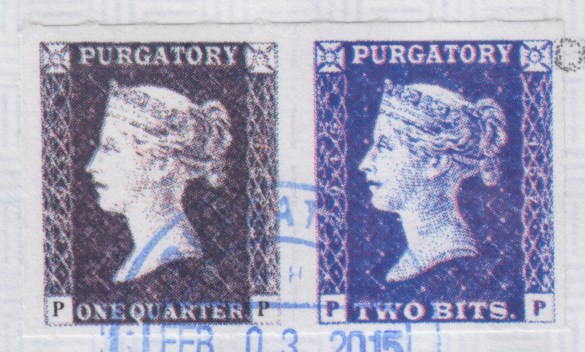 The other two stamps on Scott's cover picture jazz musicians Les Paul and Billie Holiday, both of whom were born in 1915.