New business reply envelope from St. Joseph's Indian School
I first saw a business reply envelope with pre-printed stamp-sized images from St. Joseph's Indian School in August of last year, and acquired a couple more before 2019 came to an end. It wasn't until I checked my post office box today, however, that I encountered another example from the South Dakota nonprofit.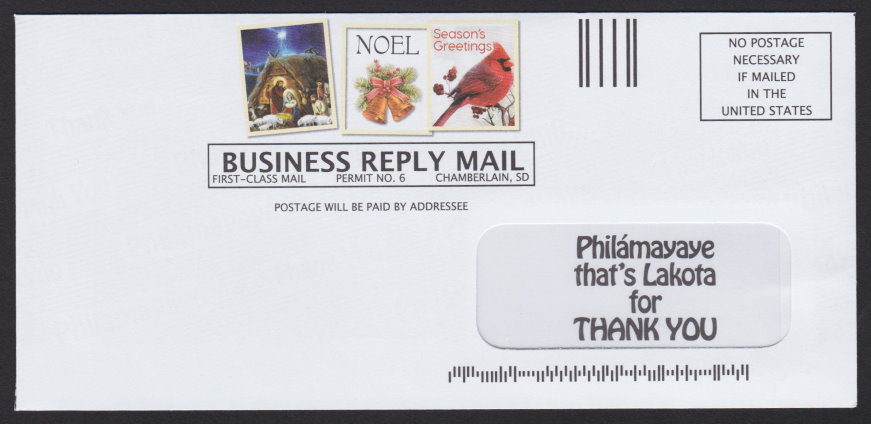 As part of a Christmas fundraising mailing, the imagery on this envelope is unapologetically holiday-themed with a manger scene, a bell with the word "Noel," and a cardinal with the wording "Season's Greetings."
I'm curious to see if any more gussied-up BREs turn up from this or any other nonprofits before the end of this year. Stay tuned!