Bat's Private Post issues Cosmopolitan Hotel postal card
Bat's Private Post of California in late March issued a new 41¢ postal card picturing the Cosmopolitan Hotel in Old Town San Diego. The front of the card features a color photo of the hotel itself, while the reverse bears the Beverly Hills-based local post's name and the postal card's denomination.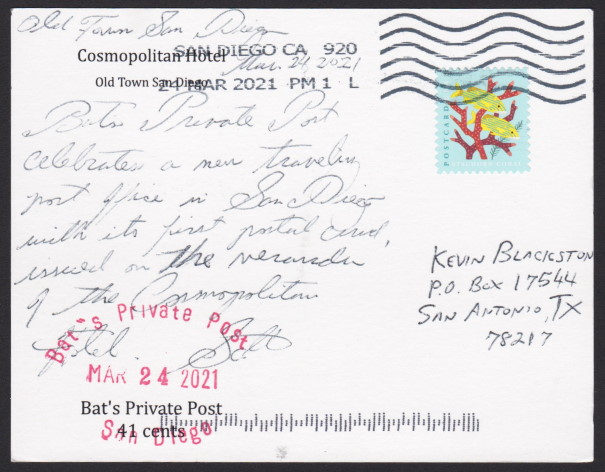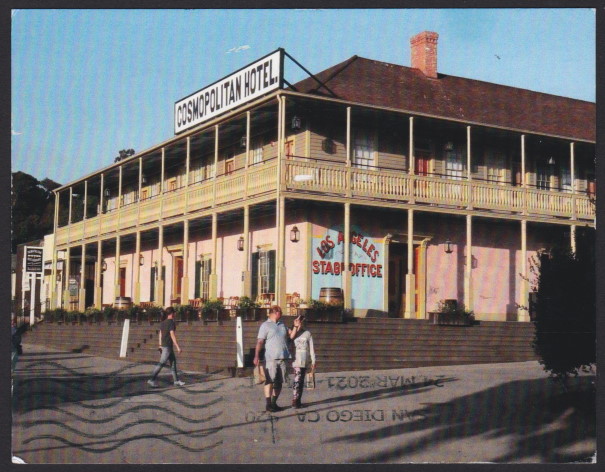 A handwritten note from the local post's operator indicates that the postal card was issued for use in "a new traveling post office." The copy that I received in the mail was postmarked by Bat's Private Post and the United States Postal Service on March 24.
This postal card is not the first unusual local post item that we've seen from Bat's Private Post. As you may recall, the outfit earlier this year issued a set of four freightsheets for World Local Post Day.