Purgatory Post issues McDermott Bridge stamp
The newest stamp from New Hampshire-based Purgatory Post was issued on October 8, 2021, and it follows up on the local post's September issue by picturing another of the Granite State's covered bridges, McDermott Bridge in Langdon, New Hampshire.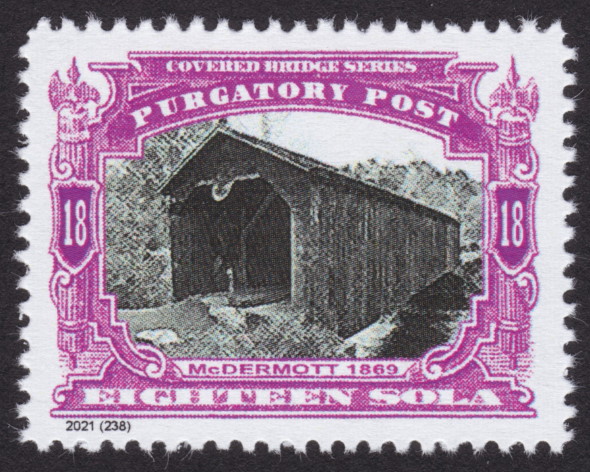 McDermott Bridge was built in 1869 at a cost of $450, and was used by vehicular traffic until a modern bridge was built next to it in 1964. According to state archives, the 81′ structure is one of a series of bridges that have spanned the Cold River at that site since the first was built back in 1790.
Purgatory Post's bicolored 18-sola stamp depicts the bridge in black, while the stamp's frame is printed in what to my eyes appears to be a dark fuschia. It's a very bold color combination and very striking on cover.