Identifying rounded and square corners on the 2001 Statue of Liberty stamps
Gene H., a longtime user of the The Philosateleian U.S. Stamp Album, recently wrote asking what the difference is between a couple of self-adhesive die-cut varieties of the 34¢ Statue of Liberty stamps issued in 2001: those with rounded corners, and those with square corners. It's a good question, and one best answered with a picture.
In this image, the stamp on the left (Scott 3466) has rounded corners, while the stamp on the right (Scott 3477) has square corners.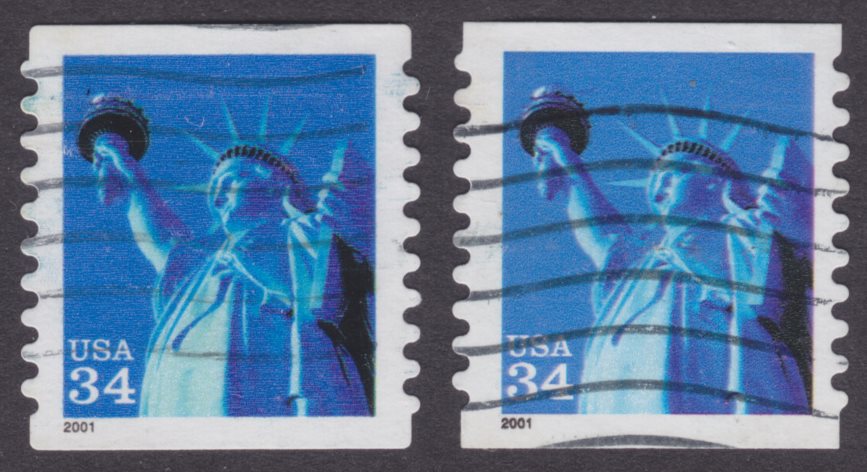 That's really all there is to it, and it's a little surprising that the editors of the Scott catalogues decided that such a minor variation justified the two stamps being listed under separate major catalogue numbers. Nevertheless, I hope this helps you to tell the difference.