Boys Town holiday mailing features four stamp-sized designs
Boys Town has begun their holiday fundraising for the year, and the business reply envelope included in a packet that I received last week has four more preprinted "faux" stamp designs with Christmas themes.
The designs include a wreath and angel (faith), a child at a window (hope), two children in front of a mantel (love), and two children walking along a snowy path (believe).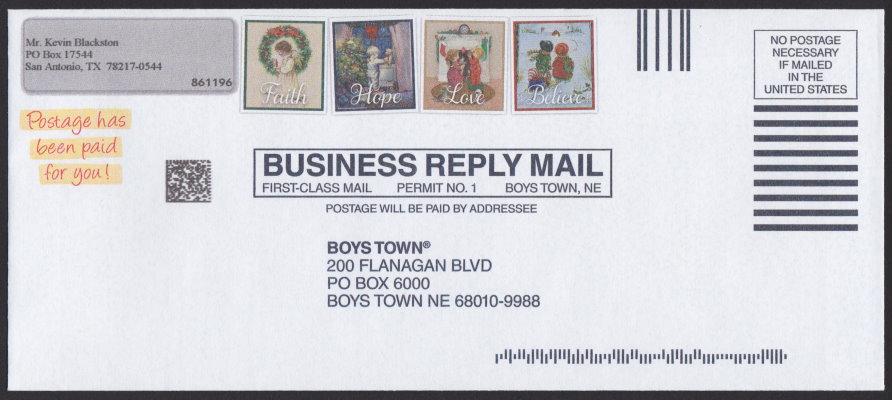 I think the images used for these particular designs are perhaps a bit busy for the size at which they were printed, but they are colorful and might catch the eye of an average recipient.