Mail art features map, landscape stamps
With a stressful work week nearing an end, I wanted to share with you something fun that I received in the mail earlier this week.
This cover created by mail artist Linda W. features a small cutout from a map showing the border between New Mexico and Texas, plus three Japanese landscape stamps, which are of course right up my alley.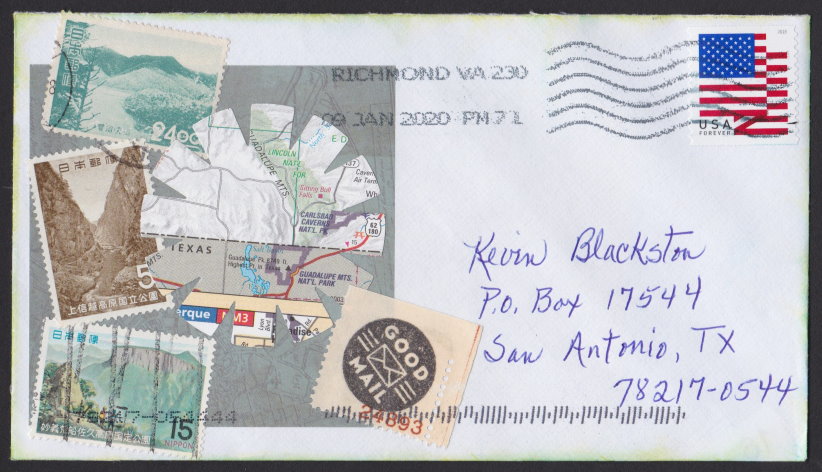 I've previously shared other examples of Linda's work here as far back as 2014, and I never cease to be amazed at the creativity that she and other mail artists have. My own outgoing mail, despite being adorned with Philosateleian Post stamps, seems a bit pale in comparison, but I think it's safe to say that we all have fun!