Bat's Private Post postal card features image of Hermes
I made mention in July of a set of four Bat's Private Post stamps picturing Hermes, all of which were issued July 18.
Last week, I received a postal card from Bat's Private Post's operator, Scott Z., which bears a 56¢ imprint of Hermes near the lower left corner of the message side of the card.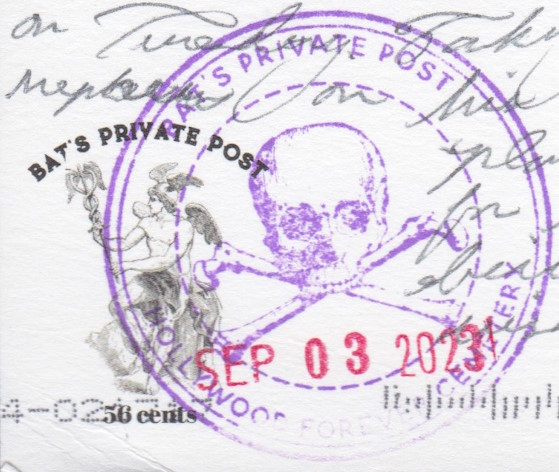 I'm not sure whether this item was issued on the same date as the aforementioned stamps or whether it had a different issue date, but it's an interesting piece of postal stationery, something that's not especially common in the local post world.