Goodies from the post office box
On my way home from work this evening, I stopped by the post office and found a couple of nice items awaiting me!
The first item, which is from Bob F., is a cover bearing a "Babe Ruth Local Post" cinderella. This has loads of topical appeal, especially considering the presence on the cover of the U.S. stamp picturing the baseball legend.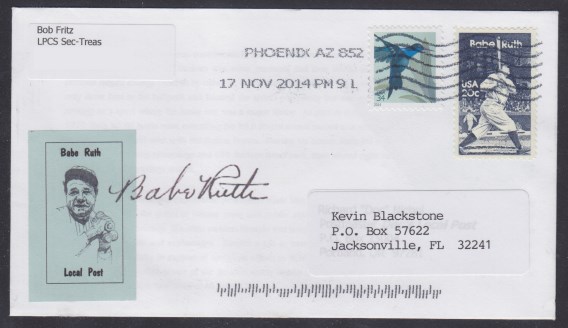 The second piece of mail that I received is even cooler. Reader Linda W. sent this lovely piece of mail art picturing a couple of babies to congratulate my wife and me on the birth of little Hadassah earlier this fall.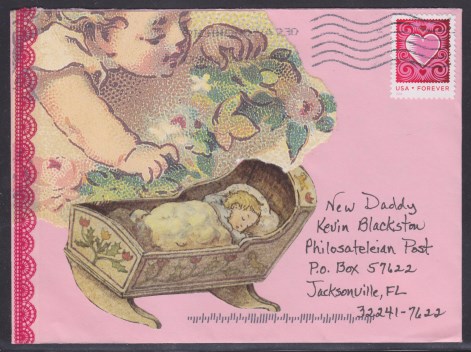 Thanks to both Bob and Linda for their mailings!