Do not discard: live postage stamps enclosed
Although envelopes with any sort of stamp—even the ubiquitous non-profit star on virtually every piece of mail that non-profit organizations that even bother with stamps use on their mailings—catch my eye, those with postage paid imprints are typically of little interest. I thought that was the case with an envelope I received in the mail this week, and it would be except for one tiny bit of text on the front of the cover.
"Do Not Discard: Live postage stamps enclosed."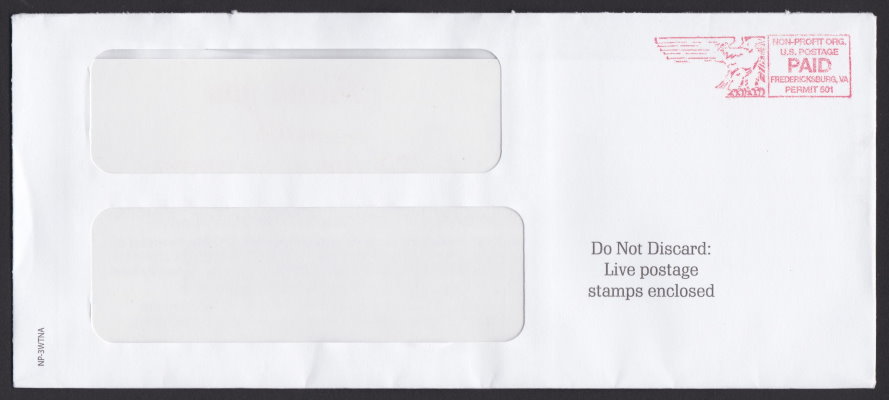 Granted, postage stamps are many wonderful things: miniature works of art, windows to faraway places, pieces of history. But "live"? I'd never before thought of them in quite that way.
It turns out that in the printing and direct mail industry, a "live stamp" is a real postage stamp, not just a meter impression or business reply envelope with no postage attached.1 In the case of this mailing, the enclosed BRE bears several copies of the current 1¢ apples definitive—in other words, "live" postage.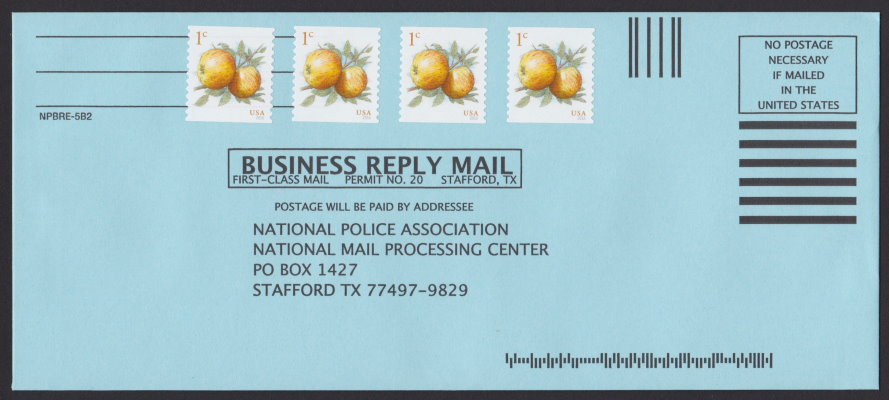 Much as I enjoy stamp collecting, I still think it's a funny turn of phrase to apply to a non-living thing.
Still, all things considered, I would much rather receive live stamps than dead ones.
References
Live Stamp/Live Postage. PrintingTips.com. Accessed 28 May 2020.