Bat's Private Post celebrates Elizabeth II's platinum jubilee
Queen Elizabeth II this year is celebrating her platinum jubilee, and Bat's Private Post in Beverly Hills, California, is honoring the British monarch with a set of five commemorative local post stamps issued May 2, 2022.
The 5¢, 63¢, and $1.35 stamps picture Queen Elizabeth at different stages of her life. The 10¢ stamp pictures the Crown Jewels of the United Kingdom, and the $5 stamp pictures the flag of the state of California with a miniaturized version of Queen Elizabeth's personal standard near the upper right corner of the flag.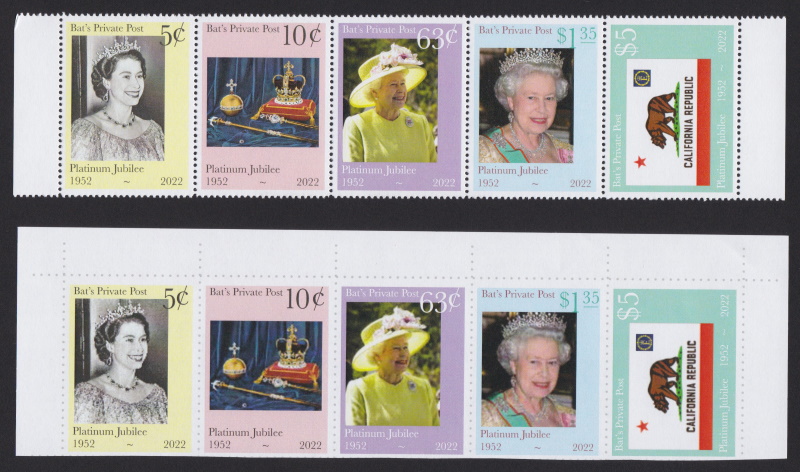 All five stamps were released both perforated and imperforate (with printed pseudo-perforations).
For more information about the Platinum Jubilee stamps, you can write to:
Bat's Private Post
PO Box 11175
Beverly Hills CA 90213-4175
United States of America