Human Rights Watch joins faux postage movement
Several months have passed since I last wrote about a business reply envelope with preprinted stamp-sized designs being included in a mailing from a nonprofit organization, but in February I received a fundraising mailing from Human Rights Watch that included just such an item.
The designs inclue a flower, a fist, hearts, and a globe with a dove.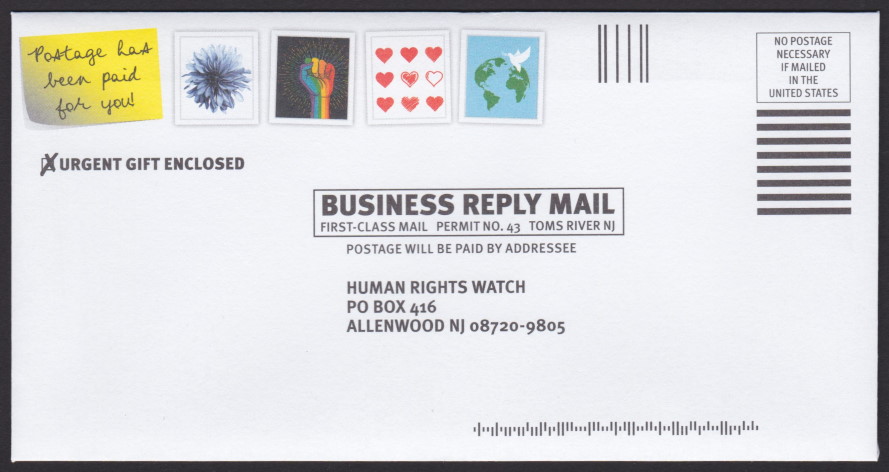 I think other BREs that I've seen with actual stamp-sized labels affixed to them are more appealing in general, but the trend seems to be for nonprofits to use the appracoh of having the designs printed directly on their envelopes.
(As this envelope doesn't really fit into any of my collections, it's now for sale in my online shop.)