New Boys Town mailing includes more faux stamp designs
Back in March, I mentioned receiving a Boys Town mailing that included a business reply envelope with several cinderella stamps or stickers on it. Today I received another mailing from the same charity, but this time the enclosed envelope featured five pre-printed images of flowers and butterflies that are roughly the same size as actual postage stamps.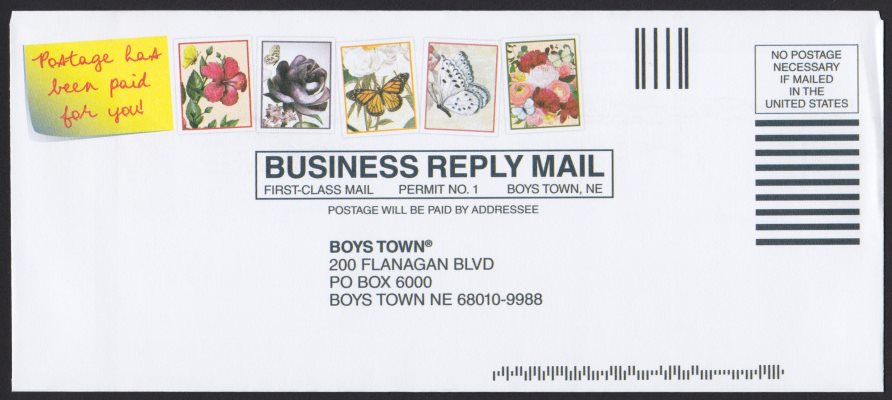 This sort of material is arguably on the boundaries of stamp collecting; after all, it would be difficult to argue that the images printed on the envelope are even cinderellas, much less real stamps. On the other hand, the designs are obviously intended to look enough like stamps to make people think that they're stamps, so why not?
How many of these envelopes do you think will get saved? My guess is probably not very many at all.