Yosemite mail from me to myself
Some weeks when I check my post office box, I have mail from someone else. Some weeks, the only mail is from myself.
Such was the case this week when the only things in my box were a credit card offer (junk) and my Yosemite Grant first day cover.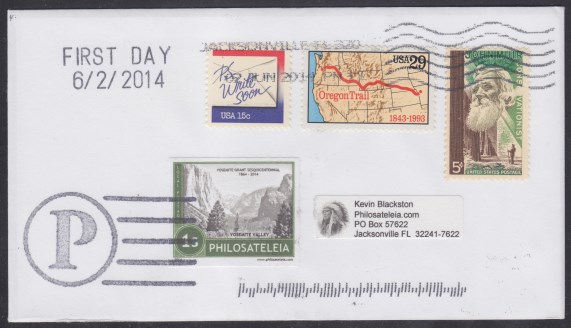 Call me biased, but I think this is the best local post stamp design I've ever done, and I just had to add one to my collection.
For what it's worth, I don't actually write letters to myself; I'm simply a stamp collector. How about you? Do you ever send mail to yourself, or do you depend solely on others to fill your mailbox?