Rattlesnake Island Local Post covers arrive
I recently received a piece of mail from a sender whose name I did not recognize, and when I opened it up, there was a nice surprise inside: a stack of Rattlesnake Island stamps, postcards, and covers like the one shown here from the late 1960s and early 1970s!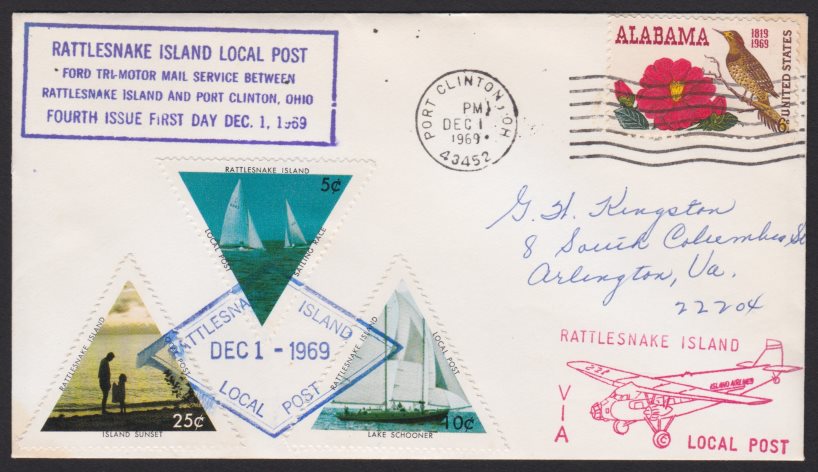 Rattlesnake Island Local Post was one of the earlier modern local posts, and is of course probably one of the best known. According to the Rattlesnake Island Club website, the operation based on Rattlesnake Island in Lake Erie issued stamps from 1966–1989, and then again from 2005–2013.
Although I already had a few Rattlesnake Island stamps, this donation will definitely expand my collection. The sender expressed a desire to remain anonymous, but I want to say "thank you" anyway!