Pink rose used on Boys Town business reply envelopes
Sometime in late April or early May, I received a fundraising mailing from Boys Town containing another in their ongoing run of business reply envelopes bearing stamp-sized images. In this case, there are five examples of a design featuring a pink rose that are arranged along the top edge of the envelope to the left of the "No postage necessary if mailed in the United States" message.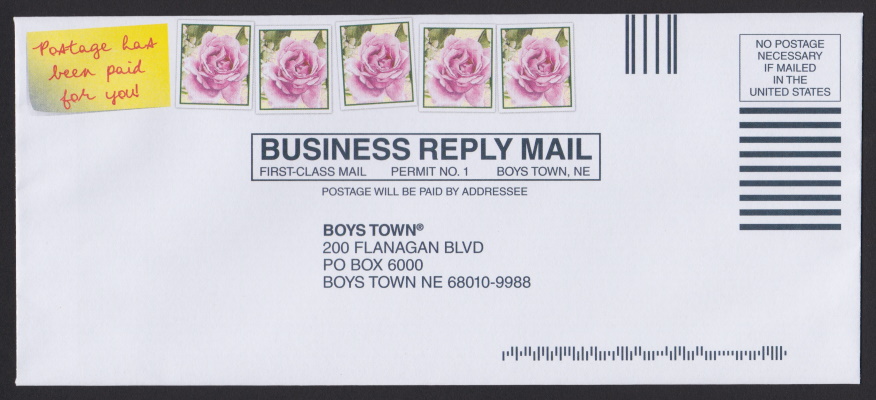 As with most of the Boys Town BREs I've received, the images in question are printed directly on the envelope rather than being stickers or labels applied to it. They would seem far more like cinderella stamps if they were individual labels like some of the earlier envelopes of this type that I saw had on them. Nevertheless, it's a colorful design that might appeal to you if you like flowers.