Whooping crane FDC arrives in mailbox
I mailed a batch of first day covers bearing copies of Philosateleian Post's new whooping crane stamp last Tuesday, June 1. If you requested service, your cover will hopefully be arriving in your mailbox soon if it has not gotten there already.
When I checked my post office box yesterday, my cover was there, but the whooping crane stamp on it was a bit worse for wear, with the surface of the upper right corner of the stamp as well as much of the bottom of the stamp skinned off.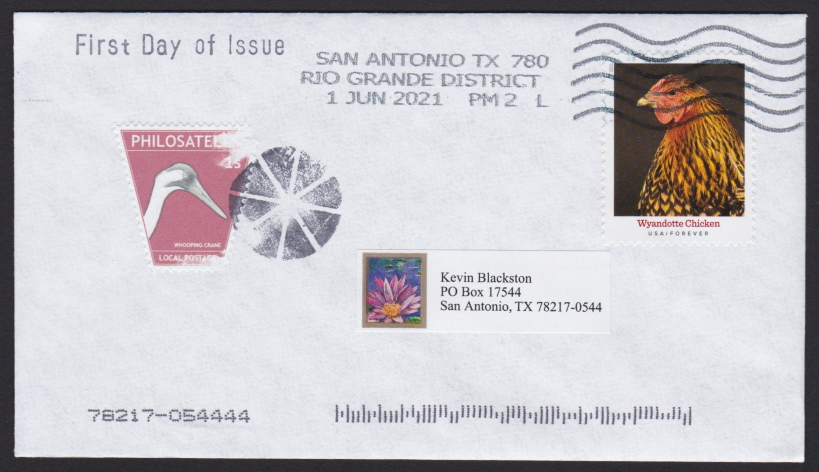 The self-adhesive United States stamp that paid postage was, however, unscathed as you can see.
All current U.S. stamps are self-adhesive, but when I see older stamps with water-activated gum used, or my own creations, more often than not they end up with part of the surface scraped off. I don't know the physics involved, but it seems to be just one of those things we collectors have to deal with.