Como Park Post issues tri-colored 3¢ stamp
Como Park Post earlier this month issued a new tri-colored 3¢ stamp.
Covers that I received postmarked August 9, 2021, bear single copies of the Minnesota local post's newest issue, the design of which is illustrated here.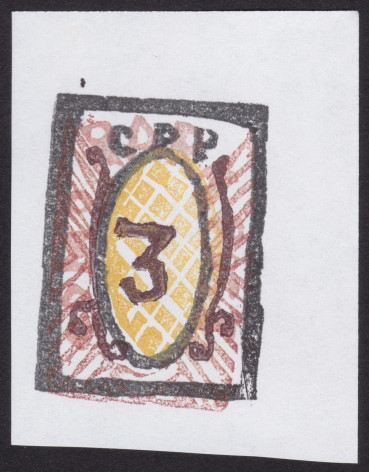 According to Como Park Post operator Tom B., there are two design types differing in the scrollwork at the sides of the central oval. The variety shown here is type II; the type I scrolls, in contrast, are reportedly thicker.
As you may know, Tom handcarves the printing blocks for his local post stamps. I doubt the lettering on my own Philosateleian Post stamps would even be legibile if I attempted that, but he makes it work!