World Local Post Day 2015 cover review
It has been a week and a half since World Local Post Day, so this seems like a good time to review the covers I received this year.
First up is a cover with Philosateleian Post's Penny Black stamp.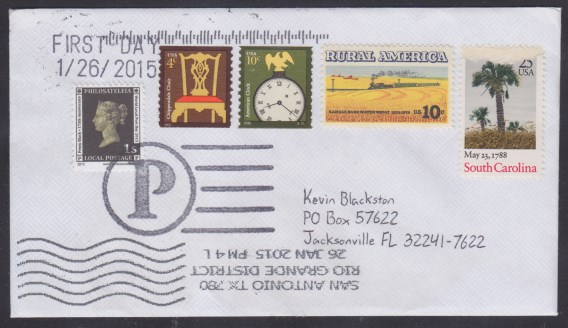 Judging by the inverted postmark, the envelope must have run through the cancellation machine upside down, which means the United States stamps are not tied to the cover. I should probably be thankful it was postmarked at all; Scott A. reports his cover didn't receive any postmark on the front, and only a city and date inkjet (without wavy lines) on the back. The joys of automation, I suppose.
The other WLPD cover I received is from Bob Fritz.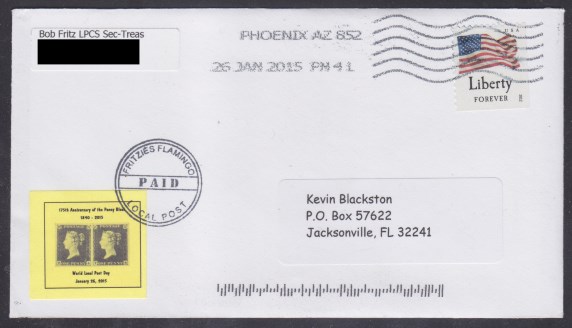 The label on Bob's cover actually pictures a pair of Penny Black stamps.
Did you participate in World Local Post Day by mailing covers? Have you received any interesting covers yourself? Let us know!