Canvey Island Local Post issues four stamps in 2023
A recent mailing from fellow Local Post Collectors Society member Paul W. brought several Canvey Island Local Post stamps to my mailbox, including four issued this year alone.
The first of the stamps was issued May 6 in celebration of the coronation of King Charles III. Canvey Island Local Post printed 200 copies of the stamp.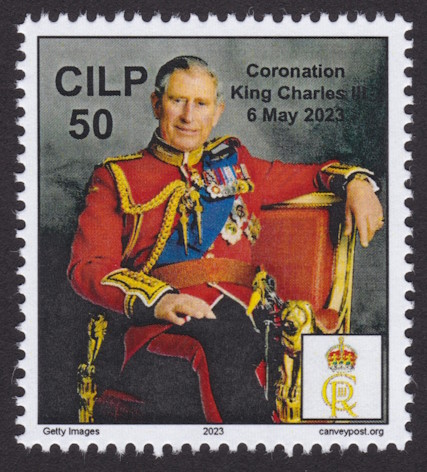 On June 24, Canvey Island Local Post issued a commemorative stamp for United Kingdom Armed Forces Day. The design pictures a soldier carrying a rifle along with the Union Jack. Only 75 copies were issued.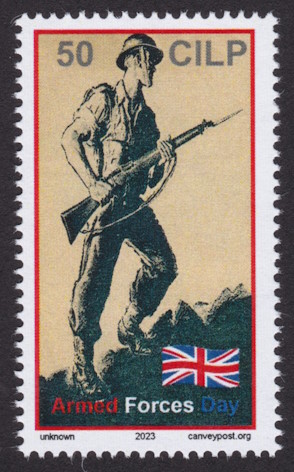 Next up was a stamp issued July 6 to mark the 75th anniversary of the establishment of the National Health Service. The design pictures Aneurin Bevan, who was instrumental in the agency's creation. The original stamp was issued for the 70th anniversary of the NHS in 2018; the new stamp has "2018" crossed out by a handstamped "XX" in blue with "75" overprinted in red. Only 34 copies were so overprinted, which could make this a particularly challenging stamp to find in either mint or used condition.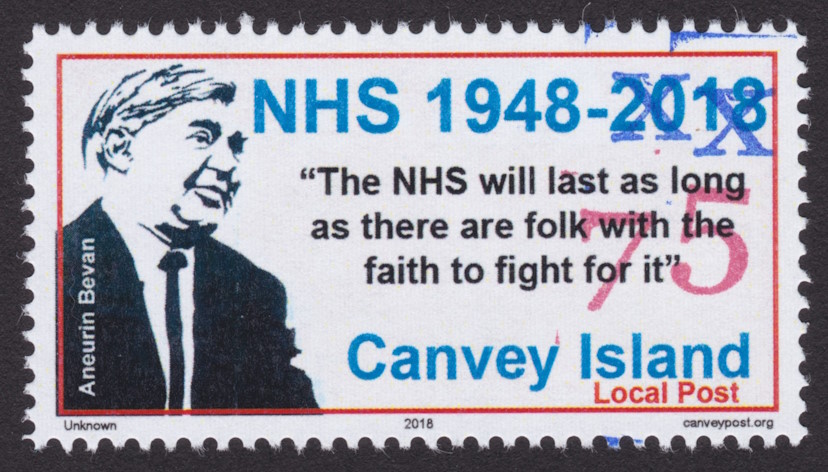 Finally, we come to Canvey Island Local Post's most recent release: the first stamp in the issuer's new Famous Aviators series. The stamp pictures Geoffrey de Havilland and a DH 108 tailless jet that broke up mid-flight near Canvey Island in 1946. The stamp was issued September 27.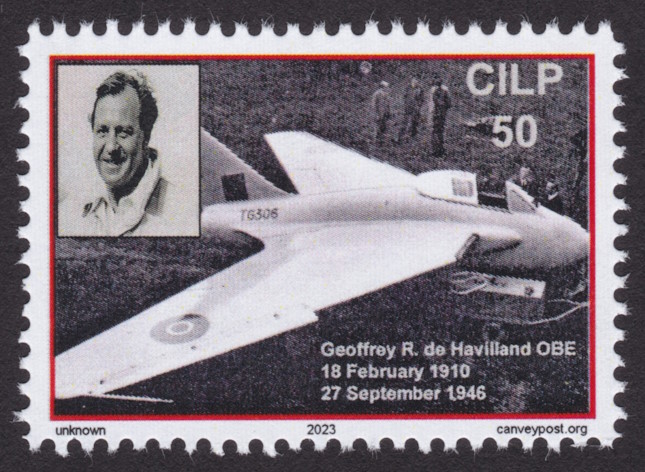 Once again, lots of new material from this English local post, and I'm delighted to be able to share it with you. Thanks to Paul for sharing copies of his latest work with me!