Letter Writers Alliance releases Year of the Pig artistamps
I've been a bit tardy getting this posted, but Donovan from the Letter Writers Alliance recently sent me a note inside a colorful envelope bearing one of their new Year of the Pig artistamps.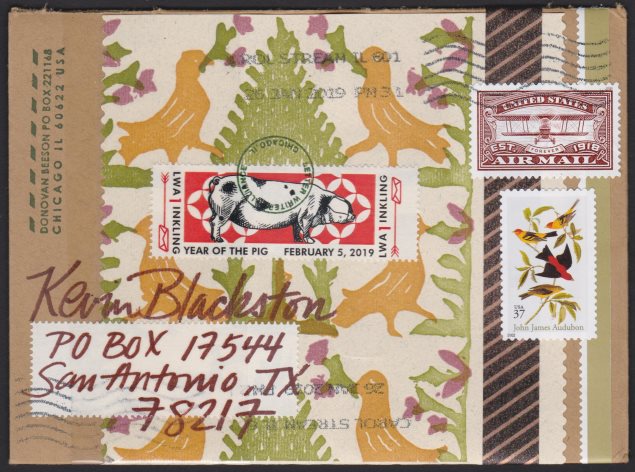 There are two variations of this stamp: the one shown here with pig facing to the right, and a second with pig facing to the left. You can download the artwork for a sheet of these stamps for free from the LWA website.
As you can see above, the cover got postmarked twice, probably due to the selvage that Donovan used as an address label. And although Donovan is not a stamp collector, she did place the air mail centennial commemorative postage stamp well away from the top edge of the cover, which I very much appreciate since it saved the stamp from getting totally obliterated by the inkjet cancellation!