Grateful Dead on Purgatory Post's first perforated stamps
Psychedelic rockers Grateful Dead are the subject of the newest modern local post stamp from Scott A.'s Purgatory Post. The stamp, which features artwork from a concert poster, commemorates the band's 50th anniversary.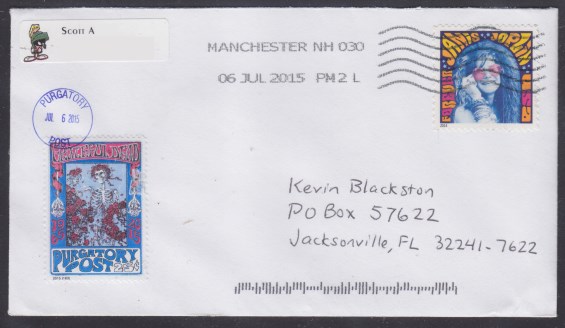 While I'm not the biggest fan of the art style of the 1960s and 70s, I think you have to admit that Scott nailed the lettering!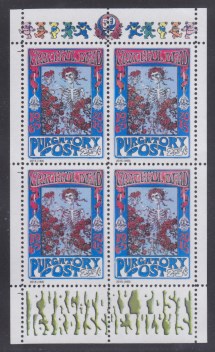 Although the Grateful Dead stamp is Purgatory Post's 163rd issue, it is the first to be perforated with Scott's recently acquired Rosback hand perforator. The results are quite impressive, and I look forward to seeing Scott's future perforated stamps.