Philosateleian Post Grand Canyon FDC arrives
I admit it: I've been frightfully bad about posting new content here over the past couple of months. As I think I've probably written previously, life has a way of getting in the way of stamp collecting, but I'm hoping to get back into the swing of things here.
This evening, I figured I would show you an image of a Philosateleian Post Grand Canyon National Park Centennial first day cover that I sent to myself earlier this month: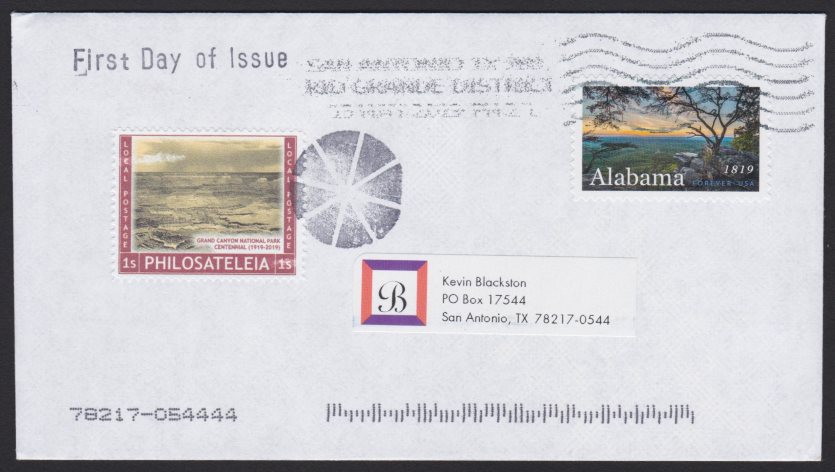 The cover got the usual blurry inkjet cancellation, but except for a couple of small scrapes—one across the sky near the top left of the stamp, and the other across the denomination at lower right—my stamp survived unscathed. I've seen a lot worse, believe me.
I have plenty more to write about, and a stamp album update to prepare, so stay tuned!