Let it Snow post card
When I stopped by the post office this evening, I found this post card from the Letter Writer Alliance's Donovan Beeson in my box.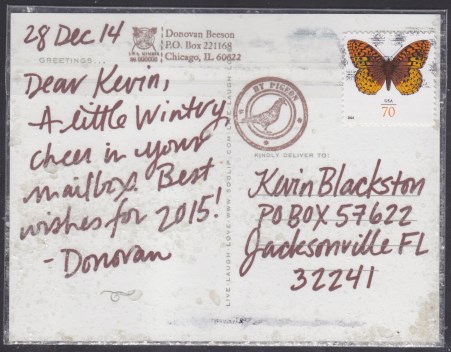 It doesn't show especially well in this scan, but Donovan used some sort of sparkly material to make it look like it "snowed" inside the plastic wrapper that contains the post card. A nice treat at the end of a busy work day!