Purgatory Post commemorates Little Richard
I recently received New Hampshire-based Purgatory Post's newest local post stamp in the mail, and wanted to share a scan of it here for any rock and roll fans in the audience.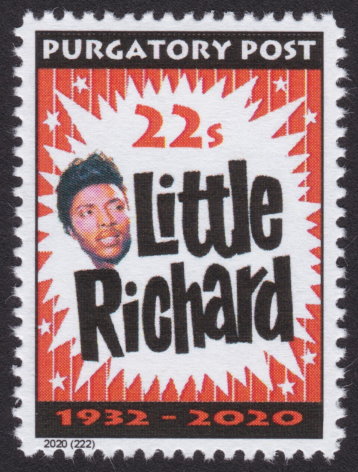 The 22-sola stamp picturing Little Richard, or Richard Penniman (1932–2020), was issued on June, and Purgatory Post operator Scott Abbot tells me that the design is based on a 1956 concert poster.
Little Richard's heyday was long before my time, and although I was aware of him and some of his songs, I didn't realize just how big an influence on the rock and roll world he was or how big an act he was until after his death last month. I mean, The Beatles opened for Little Richard during a 1962 concert tour! Impressive stuff.