Diamond-shaped Philosateleian Post stamp planned for this fall
As the weekend draws to a close, I have a bit of a teaser for you, dear reader. Philosateleian Post will release its first ever diamond-shaped local post stamp this fall, most likely in October or early November.
The new stamp's design has not yet been finalized, and I haven't formally announced what's being commemorated, but here's a sneak peek at the frame: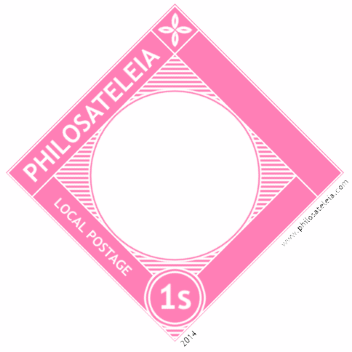 You are, of course, welcome to speculate on what this all means. If you would like to receive a copy of the new stamp when it's available, just send a self-addressed stamped envelope to the address listed on my contact page.