World Local Post Day 2014 covers
World Local Post Day was this past Monday, and many local post operators took part by issuing special stamps. A couple of FDCs related to that were waiting in my post office box yesterday.
The first of those covers was from me! It features Philosateleian Post's 10th Anniversary stamp.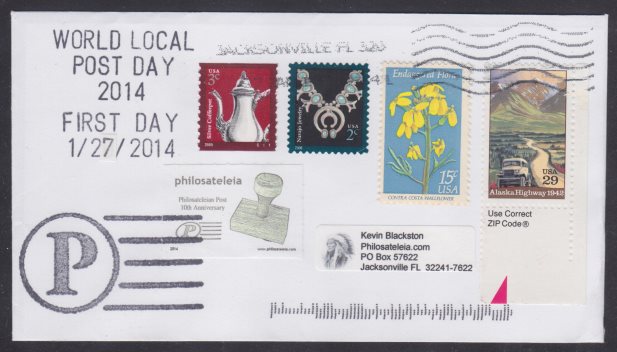 The other cover came from Bob Fritz, whose stamp went with this year's official WLPD theme, the 100th anniversary of the start of World War I. I like his use of topic-appropriate United States postage.