Purgatory Post commemorates LPCS 50th anniversary
As I've mentioned previously, the Local Post Collectors Society this year is celebrating its golden jubilee. New Hampshire-based Purgatory Post on January 4 issued a pair of stamps celebrating that 50th anniversary.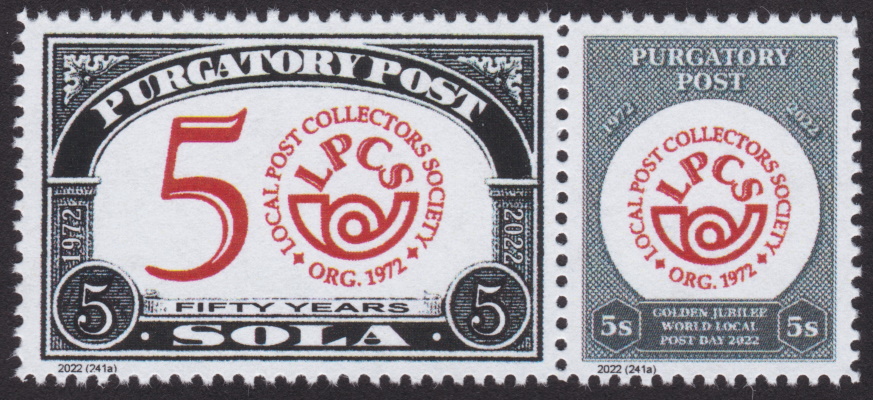 If the right-hand stamp looks familiar, its because it uses the same design as the Philosateleian Post stamp I plan to begin using on January 24, but at a smaller size.
Purgatory Post has been issuing stamps since 2001, making it one of the longest-running extant private local posts that I'm aware of in the United States. I'm looking forward to seeing other local posts' stamps issued to commemorate the LPCS anniversary.