Purgatory Post issues Falcon 9/Crew Dragon local post stamp
Purgatory Post, a private local post based in New Hampshire, earlier this month issued a stamp commemorating the first manned flight of SpaceX's Falcon 9 spacecraft and its associated Crew Dragon capsule. The 9-sola stamp was released on July 6.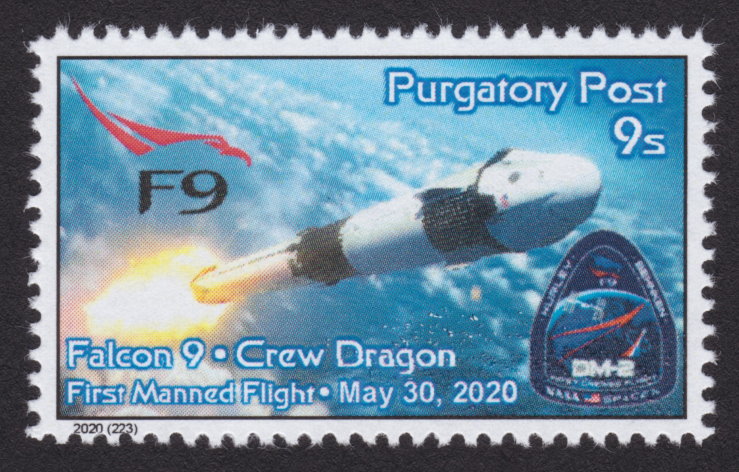 NASA and SpaceX launched the Falcon 9 and Crew Dragon, which flew to the International Space Station, in May of this year. It was the first manned spaceflight originating from United States soil since the final mission of Space Shuttle Atlantis in 2011.
The design of the new stamp is based on an artist's rendition of the spacecraft in flight. As is generally the case with Purgatory Post issues, the Falcon 9/Crew Dragon stamp was released in miniature sheets of four.