Boys Town turns Christmas scenes into cinderella stamps
When I pulled the business reply envelope out of the most recent mailing that I received from Boys Town yesterday, I thought something seemed a bit familiar, and I was right! The envelope bears three stamp-sized Christmas-themed stickers with the words "Hope," "Love," and "Faith." All three designs were previously preprinted on a pair of BREs distributed in September and October of this year.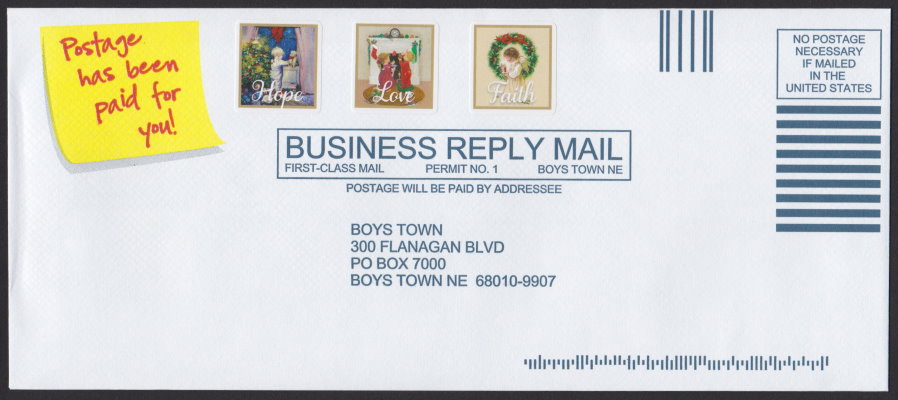 The designs on these three seals appear a bit brighter than their preprinted predecessors, probably because of the glossy stock on which they are printed.
A fourth design captioned "Believe" also appeared on one of the earlier envelopes. I have not seen a copy of that design reproduced as a stamp-sized label, but I can't rule out the possibility that it might be out there somewhere, or that some other combination or arrangement of this set of labels may exist on other BREs distributed this month.