American flags grace DAV business reply cover
I admit it. When visiting my local post office to check my box there, I will glance into the blue recycling bins into which customers can discard their junk mail, and occasionally engage in a bit of "dumpster diving" if something catches my eye. Such was the case today when I spotted this Disabled American Veterans business reply envelope with three identical American flag "stamps" printed on it.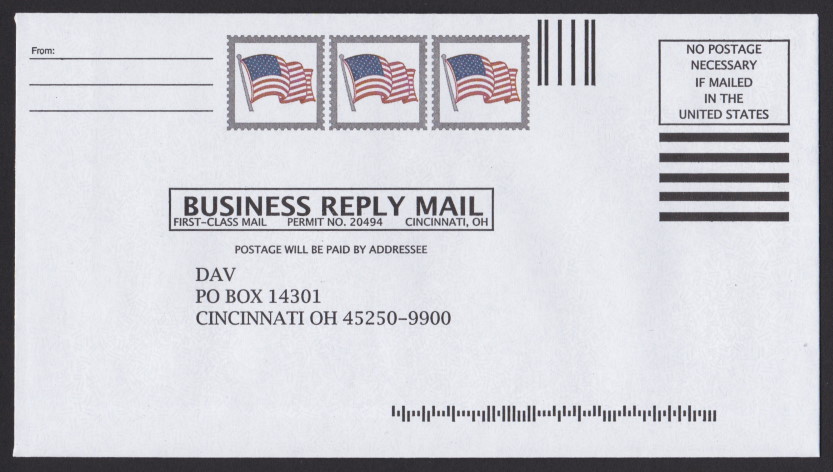 These pre-printed faux "stamps" have no wording or denominations, but each has a border of simulated "perforations" printed around it. If they were actual labels, that would be even better, but it's still interesting and still the first one of these envelopes I've seen in a number of weeks.
I imagine most of these probably end up discarded with a few returned to DAV and other organizations that make use of such business reply envelopes, but how many are being saved for stamp collections? I would guess not many, and although I wouldn't necessarily call this cover a "treasure," I think it's something more than trash.