Jefferson Territory Ghost Post celebrates LPCS anniversary
World Local Post Day came in January, but new stamps commemorating the 50th anniversary of the Local Post Collectors Society are still showing up in the mail. The latest entry is from Colorado-based Jefferson Territory Ghost Post, which on February 22 issued a black and red .01-dwt Au stamp celebrating the LPCS's golden jubilee.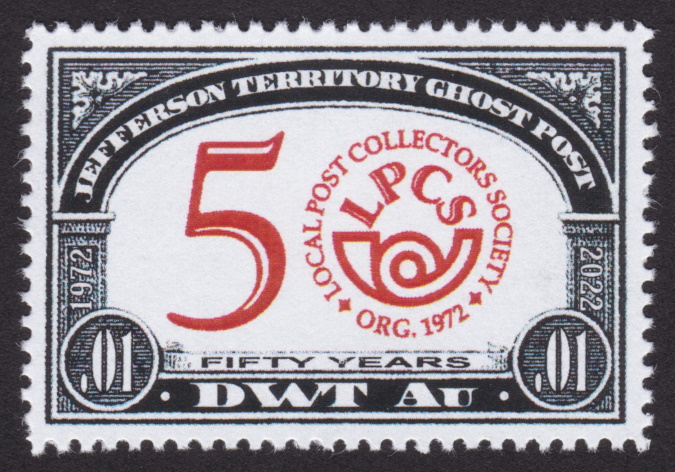 The stamp was designed by Scott A. who used the same artwork for one of his own Purgatory Post stamps issued on January 4.