Yellow roses on new Cal Farley's Boys Ranch BRE
Last October, I blogged about a business reply envelope that I received in a mailing from Cal Farley's Boys Ranch. This week, I received another from the same organization.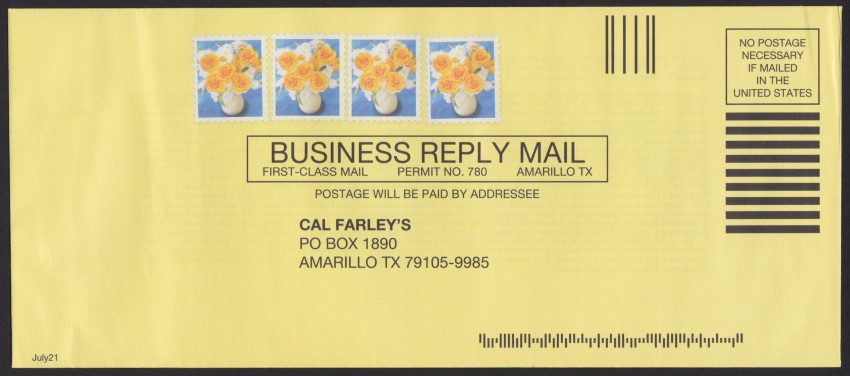 This yellow envelope has four pre-printed stamp-sized images of yellow roses in a vase against a blue background. An unusual featue is the month and year printed near the lower left corner of the envelope; this self-documents when the envelope was distributed, whereas most business reply envelopes bear no indication of when they were distributed.
This BRE was enclosed in a rather large envelope, and as you can probably tell from the scan, it got a bit banged up in the mail with some vertical and diagonal wrinkles. Nevertheless, it's another interesting piece.