Loon Island Lighthouse on Purgatory Post stamp
My family and I spent a couple of weeks away from home this month, and I'm still playing catch up on letters and emails. One of the pieces of mail that I received right before heading out of town was a note from Purgatory Post's Scott Abbot, complete with copies of his newest stamp picturing the Loon Island Lighthouse.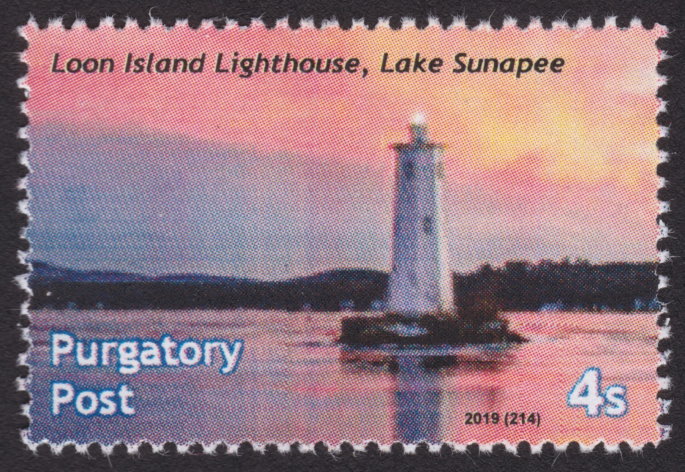 Scott writes that the Loon Island light, one of five functional lighthouses in New Hampshire, was built in the 1890s to aid steamboat traffic on Lake Sunapee. The original structure burned in 1960 after it was struck by lightning, but it was soon rebuilt.
If you follow Purgatory Post at all, you know there's a new stamp or set of stamps released every month. I wish I could keep up with that kind of schedule for Philosateleian Post, but I do well to get two or three new designs done each year.