Philosateleian Post American flamingo FDC arrives in mail
I'm not sure just how it happened, but I've somehow gone nearly two weeks without posting anything here. Happily, the Philosateleian Post American flamingo first day cover that I mailed to myself just yesterday was delivered to my post office box this morning, so I can share a scan!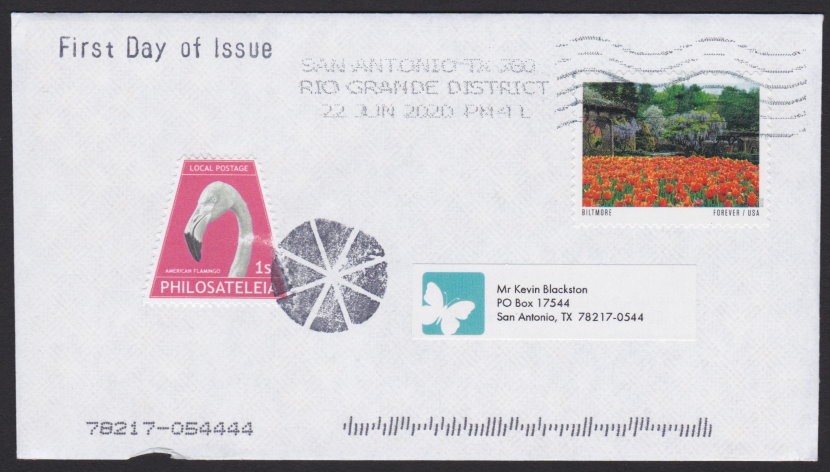 As you can see, something took a chunk out of the bottom edge of the envelope as it went through the mail processing equipment, and the surface of my flamingo stamp got scraped up as well. Still, I've seen pieces of mail battered far worse than this, so I can't complain too much.