Boys Town starts 2020 with preprinted faux stamp images
The first Boys Town mailing of 2020 that I've received continues the Nebraska-based non-profit's trend of including business reply envelopes bearing stamp-sized images. In this case, the designs are not on distinct labels, but are instead once again pre-printed on the envelope. Each of the designs pictures a flower.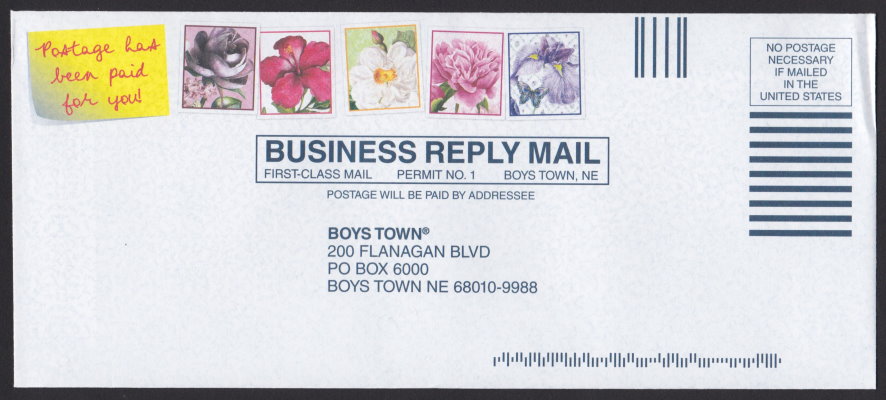 As I think I've mentioned previously, BREs with preprinted designs like this don't stand out to me quite as much as stamps with labels affixed; they just don't feel quite as close to cinderella territory as the labels do. Nevertheless, it's an interesting marketing approach, and I hope to see more of these in my post office box soon.
Update (2020-01-26)
A spare copy of this envelope is now listed on my online shop if it looks like something you would like to add to your own collection.