1940s postcard features beautiful view of Corpus Christi Bay
I'm not usually all that interested in postcards. There are some attractive ones, no doubt, but I can't collect everything. Stamps are what I collect, and that's that.
I will make an occasional exception, however, and that happened during my most recent visit to the local stamp shop, ABC Stamps. While browsing through a box of postcards, I ran across this beauty with the caption "Eventing Scene on Corpus Christi Bay, Corpus Christi, Texas." It's certainly not the most colorful postcard that I've ever seen, but the clouds and shadows in the picture really make it stand out. I almost want to frame it!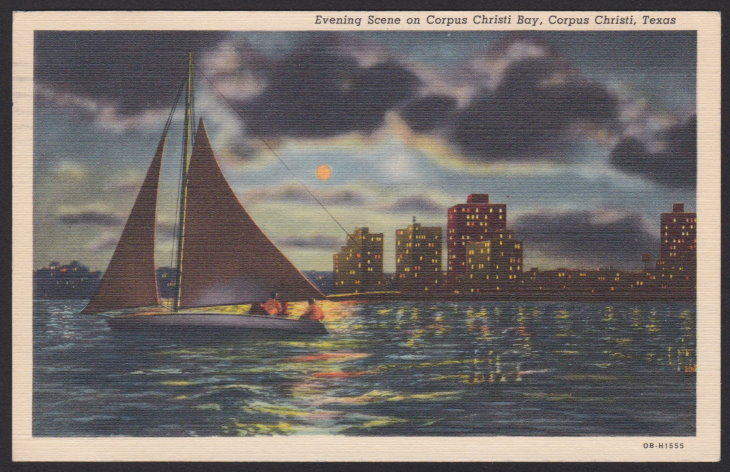 According to the Guide to Dating Curt Teich Postcards, this postcard was first printed by the Curt Teich Company of Chicago in 1940. This particular example was mailed from Corpus Christi to San Antonio, Texas, on April 25, 1946, as the postmark on the reverse shows. A 1¢ George Washington "Prexie" paid postage.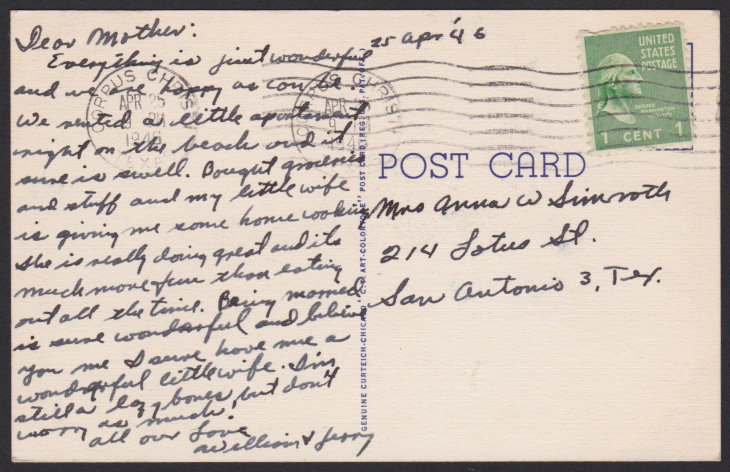 The message itself is from a young newlywed to his mother, and in it he gushes about his "wonderful little wife." It's an interesting glimpse of life in post-World War II America.