Water lily stamp makes early appearance
A few days ago, someone gave me a common, run-of-the-mill United States definitive stamp picturing a flower. At least, it will be a common, run-of-the-mill definitive stamp beginning later this week. For now, it's something unattainable.
The stamp, as you can see, is from the new Water Lilies booklet. Floral designs tend to be popular with stamp-buying mailers, so it's no surprise to see this one used. What did surprise me, however, was to see a copy used more than a week before the stamp's official first day of issue, March 20!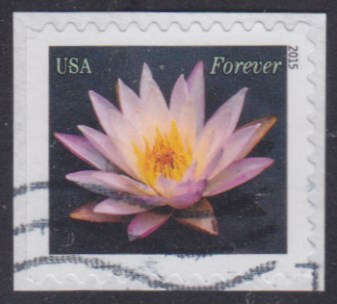 Unfortunately, the stamp had been clipped from its envelope, so I was able to determine only that it was postmarked somewhere in Florida.
It's not exactly unheard of for stamps to be sold ahead of their official issue date, but I can't say that it's a common occurrence, either. And naturally, once March 20 rolls around, this will be just another stamp, but for now, it's something that few if any other collectors own.
Do you have any examples of stamps used too early in your collection?