Bat's Private Post celebrates centennial of Four Horsemen
On March 6, Bat's Private Post of Beverly Hills, California, issued a set of six stamps commemorating the centennial of the release of The Four Horsemen of the Apocalypse. The silent film released in 1921 propelled actor Rudolph Valentino to stardom.
8¢ and 60¢ stamps depict scenes from the filmwhile director Rex Ingram appears on a 10¢ value, screenwriter June Mathis on a second 60¢ stamp, and Valentino both on a $1.25 stamp with co-star Alice Terry and by himself on a $3 stamp.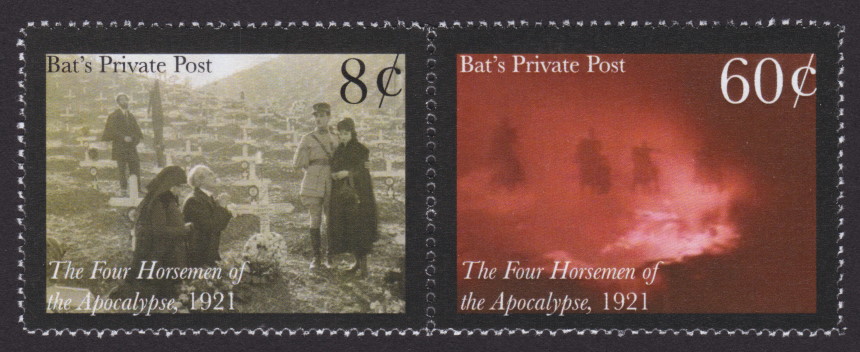 For more information about these new local post stamps, you can write to:
Bat's Private Post
PO Box 11175
Beverly Hills CA 90213-4175
United States of America