Boys Town uses bird cinderellas for third time in month
Boys Town managed to squeeze in one more fundraising mailing to finish up 2019. The thick envelope stuffed with a calendar, return address labels, and other "gifts" was waiting in my post office box today, but the most interesting part to me from a philatelic perspective was of course the business reply envelope that was included.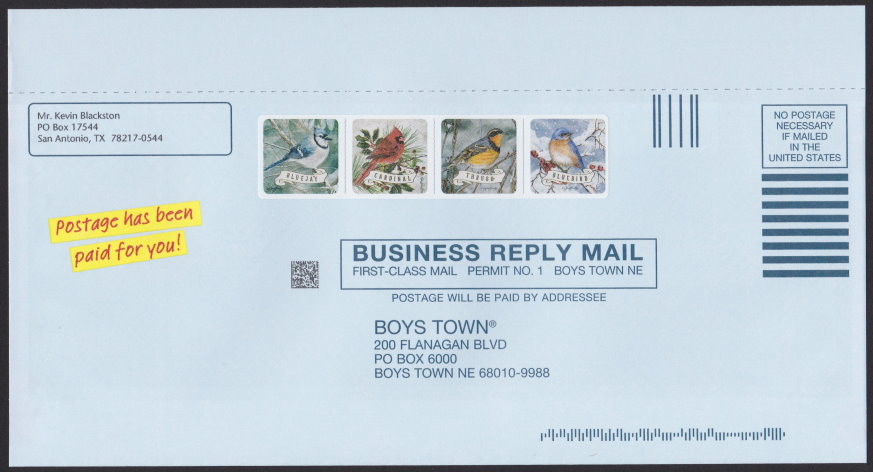 The cinderella stamp on the envelope includes four different roughly stamp-sized designs picturing a bluejay, a cardinal, a thrush, and a bluebird. The designs are separated by vertical lines, but are all printed on the same label.

If the designs look familiar, there's a reason. The business reply envelopes in two separate Boys Town mailings that I received earlier this month bore individual labels featuring the same cardinal, bluebird, and thrush artwork by Washington state artist Jane Shasky, though the designs were cropped slightly differently for those labels than for the combined strip that I received today.
Neither of the earlier mailings that I received featured the bluejay design. I'm not sure if that means the bluejay was not included among the individual labels that were printed, or if I just didn't happen to receive one.