Latest Boys Town cinderellas for the birds
I received Boys Town's latest fundraising mailing today, and in addition to a 2020 planner and a couple of other booklets, the packet contained a business reply envelope bearing another new cinderella stamp, this one picturing three birds.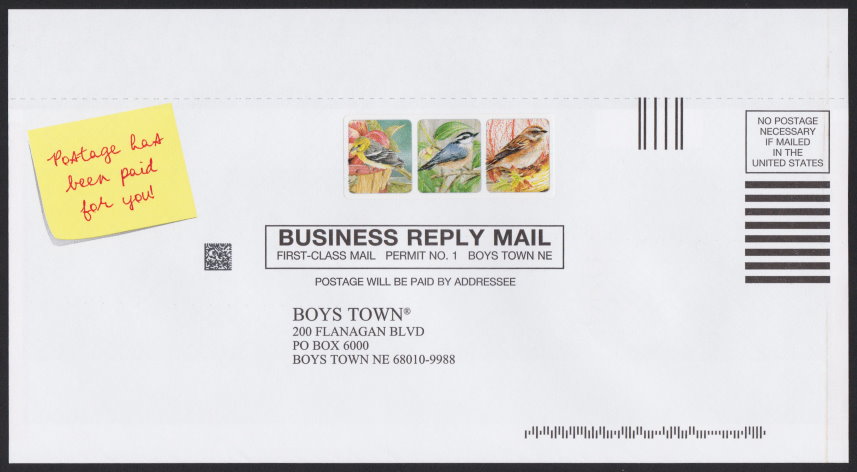 At first glance, this looks like three individual stamp-sized labels, but closer inspection reveals that what we're actually seeing is a single horizontal label with three separate stamp-sized designs printed on it.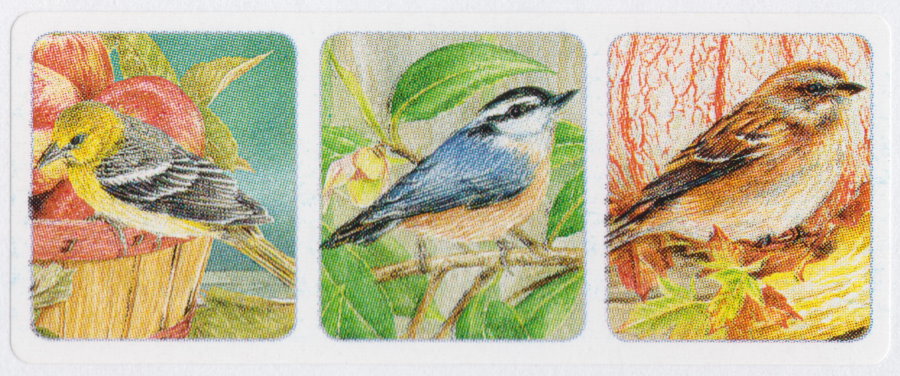 This is the latest addition to my growing collection of cinderella stamps applied to the organization's business reply envelopes this year, and I must say that the potential of finding something like this inside does make me look forward to opening envelopes bearing the Boys Town logo or return address.
(I ended up with a spare copy of this cover that is now listed on my shop if you're interested.)