Writing up 14¢ American Indian stamps & covers once again
As I mentioned in a prior blog post, I recently discovered tucked away in my binder of 14¢ American Indian stamps no fewer than eight covers and parcel fragments that I had acquired over the past two or three years but never gotten around to researching. I filed those away, and at long last, I've finally begun writing up that material for my online exhibit, 14 Cents: the American Indian Stamp.
The first two items that I've added are parcel fragments addressed to the Navy Department's Bureau of Navigation. One was mailed from on board the USS Marblehead; the other, from the USS Maryland.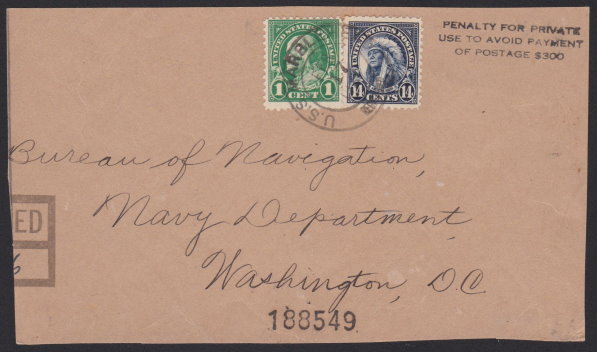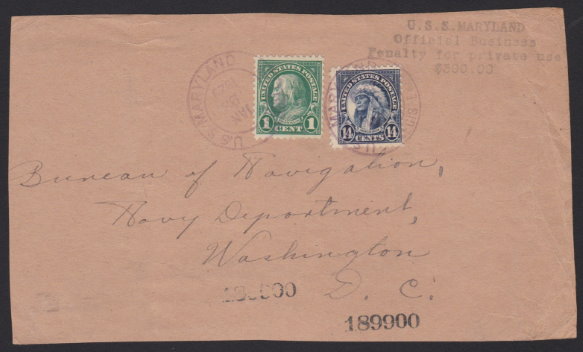 In both cases, the 14¢ American Indian stamp appears to have paid the majority of the 15¢ registration fee, which was not part of the "free" mailing privileges indicated by the handstamped or typewritten penalty statements.
I presume both packages would have contained navigational records or research of some sort, but if you have specifics on what might have been enclosed, I would certainly like to know more!