Purgatory Post's 200th stamp issue features Chauncey Ryder painting
Modern local posts come and go with many of them issuing only a few stamps, but Purgatory Post is a definite exception to that. The New Hampshire based local post earlier this month released its 200th stamp issue, an impressive milestone indeed!
The new 4-sola stamp reproduces The Camp, a painting by Chauncey Ryder (1868–1949), a Postimpressionist painter active in the United States during the first half of the 20th century.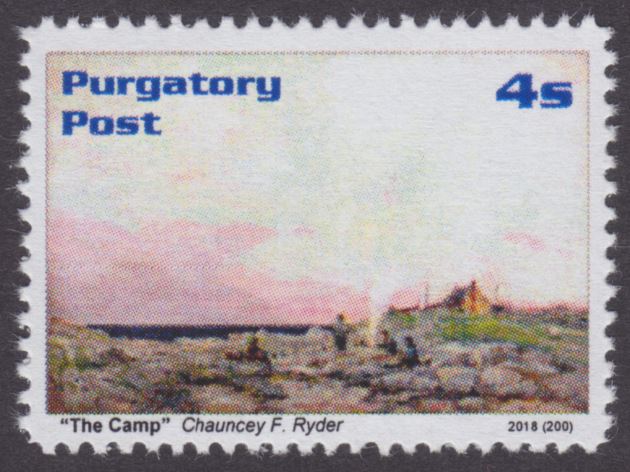 According to Purgatory Post proprietor Scott Abbot, the painting pictures a small cabin in Cape Porpoise, Maine, most likely during the early 1920s. Scott says according to family lore, one of the three figures around the fire is his grandmother, so the painting has a family connection for him.
Scott has previously reproduced other Ryder works on his stamps, including a landscape depicting a New Hampshire brook.
Published 2018-08-12