Philosateleian Post LPCS FDC postmarked, but on reverse
Last Monday, I began using my new Philosateleian Post Local Post Collectors Society stamp, putting approximately 20 pieces of mail in the mailbox. When I went to the post office on Friday to check my PO box, my first day cover was there, and at first glance, I thought the USPS failed to postmark it.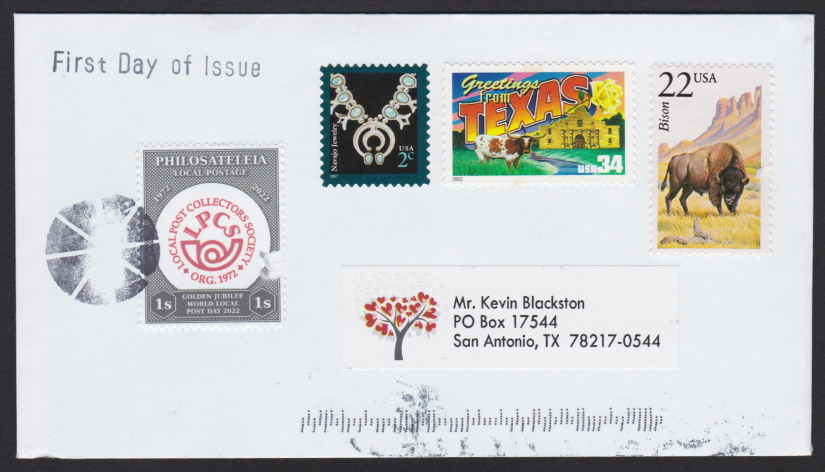 But flip it over and hey! There's the January 24 San Antonio postmark, on the back and upside down.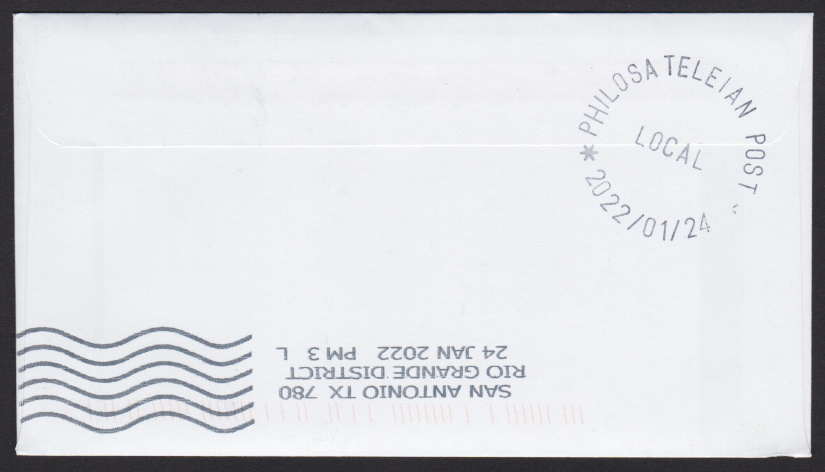 I would have preferred the postmark on the front of the cover, but at least the postmark is there, evidence that the envelope was in the mail on January 24.
As you can see, my stamp did sustain some surface damage near its right edge, as did the 22¢ Bison stamp. This seems to be very common these days whenever a stamp with water-activated gum is used; in contrast, self-adhesive stamps don't generally seem to suffer that sort of damage. I'm not quite sure why that is.
Published 2022-01-30