Boys Town puts cardinals to work on new envelope
The first fundraising mailing of 2022 from Boys Town contained another item of note if you're interested in business reply envelopes bearing faux postage.
A light blue envelope in the packet that I received in the mail late last week bears four instances of a stamp-sized design picturing a cardinal.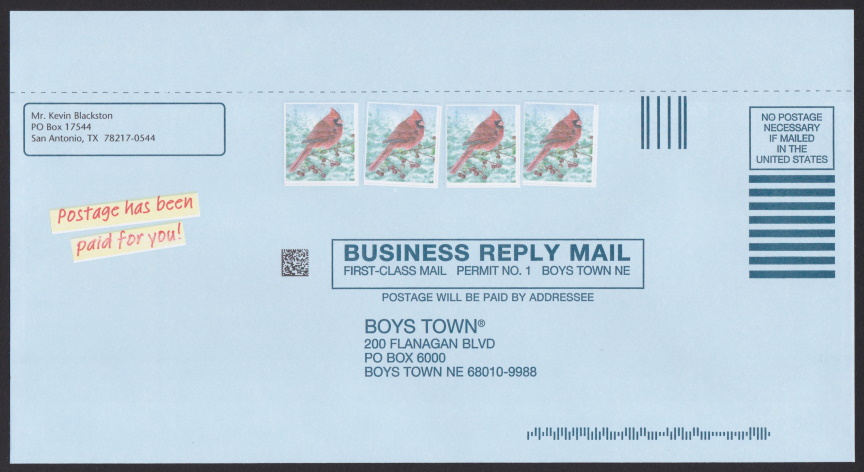 Near the left edge of the envelope is an inscription reading, "Postage has been paid for you!" This vaguely implies but does not explicitly state that the cardinal designs are that postage even though they obviously are not.
From a philatelic perspective, actual cinderella labels such as the ones first seen on the business reply envelope included in a 2019 Boys Town mailing are of far greater interest than preprinted designs like the one used on the new BRE, but this latest item is still attractive and might serve to boost donations, which is of course the sender's hope.
Published 2022-01-10