American Heart Association envelope features hearts
An American Heart Association fundraising mailing earlier this month contained a colorful business reply envelope with faux postage designs printed on it.
The smaller-than-business size envelope has three copies of a landscape-orinted pink-and-white design picturing a small heart superimposed over a large heart—an appropriate design, considering the sender.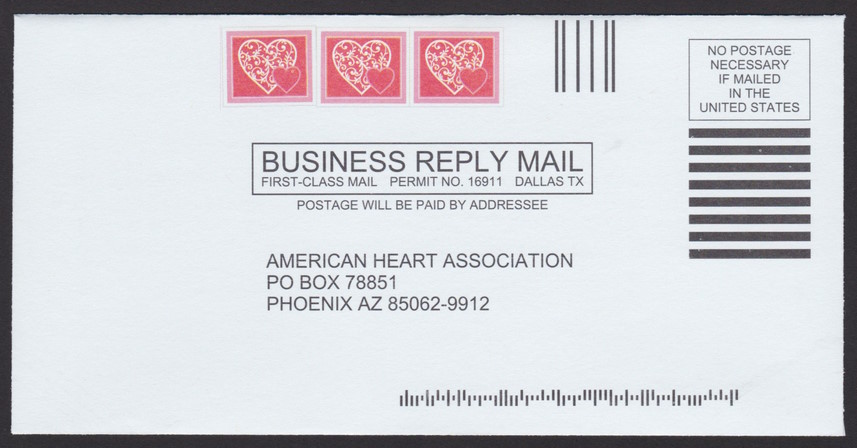 Most such designs I've seen printed on business reply envelopes use a more typical portrait orientation, so this BRE stood out a little bit to me.
Published 2023-02-28