American Heart Association envelope features floral hearts
I wrote only last month of the latest business reply envelope I'd received in an American Heart Association mailing, but there's already a new variety to report from that organization. The front of the latest, which showed up in my mailbox last week, bears three preprinted copies of a heart-shaped floral arrangement.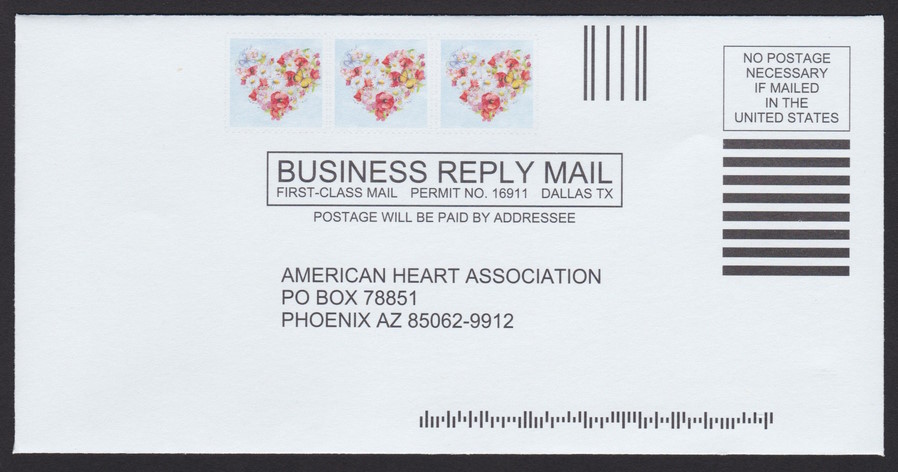 Each of the designs is surrounded by a printed simulated die cutting. The printing is a light gray that does not show up well in the image presented here.
It's interesting to see a new BRE design from a charitable organization so soon after receiving a different design. Some other nonprofits appear to be reusing designs across multiple mailings.
Published 2023-03-13