World War I centennial stamp on first day cover
I've been intending for some time now to post a scan of my most recent Philosateleain Post stamp on a first day cover I mailed to myself back in January. Spring cleaning and life in general kept getting in the way, but hey—I have a couple of minutes, so here it is!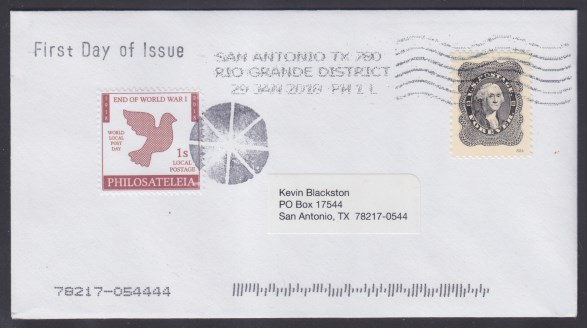 I'm not at all surprised when I see one of my local post stamps with a big scrape across its surface—mail processing equipment seems to reach out and grab my stamps for some reason—but this one somehow made it through relatively unscathed. It's a nice addition to my collection.
Published 2018-04-09