Purgatory Post commemorates astronaut Michael Collins
On July 6, New Hampshire-based Purgatory Post issued a pair of 11-sola local post stamps commemorating astronaut Michael Collins (1930–2021), who died in April following a battle with cancer.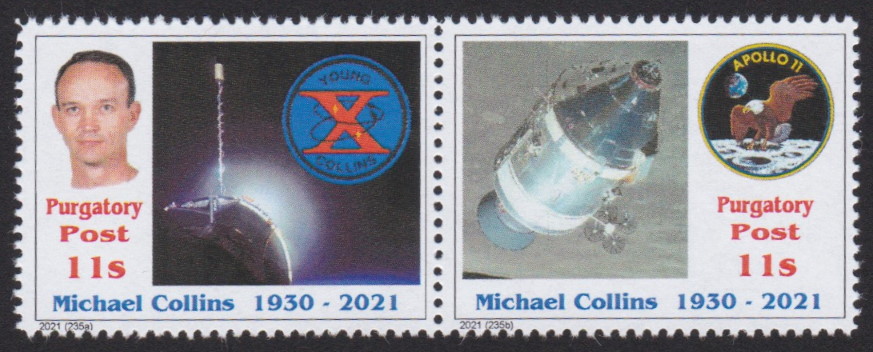 Collins is probably best remembered as the member of the Apollo 11 crew who stayed on board the command module orbiting the moon while Neil Armstrong and Buzz Aldrin made the first manned moon landing; however, prior to that mission, he also served as pilot on Gemini 10. He would later servce as Assistant Secretary of State for Public Affairs and Director of the national Air and Space Museum.
One of Purgatory Post's new stamps pictures an Agena Target Vehicle used during the Gemini 10 mission, while the other depicts the Apollo 11 command module, Columbia.
Published 2021-07-10