San Diego Local Post announces two new stamp issues
San Diego Local Post began operating only on November 22, 2022, but already the outfit is making its mark on the local post scene.
Following the release of a 60¢ provisional stamp used late last year, SDLP on January 1, 2023, issued a 60¢ stamp picturing a hot air balloon, rising sun, fireworks, and fish. According to a bulletin, all four items are related to traditional beliefs associated with the New Year.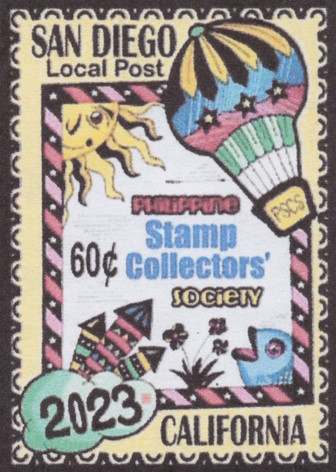 San Diego Local Post also announced plans to celebrate World Local Post Day on January 30 by issuing a non-denominated stamp commemorating Philippine revolutionary leader Andres Bonifacio (1863–1897). Known as "The Father of the Philippine Revolution," Bonifacio was one of the founders of the Katipunan, a secret society dedicated to seeking independence from Spain. He was executed on charges of treason against Emilio Aguinaldo's government.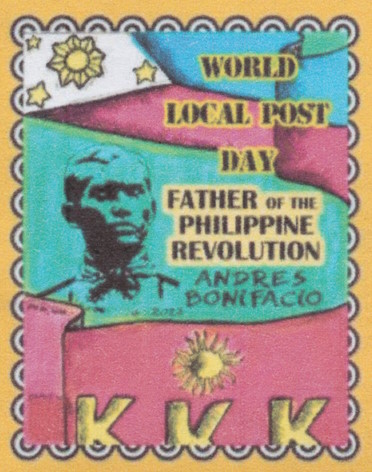 Both stamps were designed by Philippine Stamp Collectors' Society member Jamos Ever Co.
Published 2023-01-31